SBI! Reviews: E-Goods, Update 2
Hi Ken and everyone at SiteSell,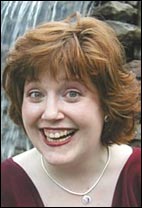 Marney here again. It's been a while and I've been wanting to check in with you, but you've just made me so darn busy with all the good things that have been happening with us!
Let me tell you about the "tangible" stuff first:
Traffic continues to grow.
We just added our 6th paid staff member.
We now sell 700 products, ranging from hard goods to passive income eProducts through our eCourse and eBook catalogs, all via Paypal shopping cart. I know you include merchant accounts and all that now, but really... why make it complicated? We do just fine keeping it simple!
What else are we doing with our SBI! site? What aren't we doing? Ken, you were right, way back when... there are no limits. Artella has:
3 newsletters with great open rates
12 online discussion groups
an active chat room
2 blogs
a community of creative individuals who just floor me with their uniqueness and creativity, and who express that finding the Artella Web site has been like finding a family. They are loyal, and they love spreading the word.
Now for the important stuff, the intangibles...
You know, the stuff inside that dances around with the beat of one's heart...
The more that my business has grown, the more I've been able to really define what it is I want, and the roles that I really want to play. "Play" is a key word, because work in general is very spontaneous and kid-like for me.
I've been able to fine tune my roles and pattens in my company and create an environment for employees to do the same. We talk about their interests and strengths and work around those to figure out how they can best fit in with the directions in which Artella is growing.
I love writing the rules. I was sort of a bratty kid and never one to color inside anyone's lines. The more successful that the "outer" stuff reflects, the more the "inner" stuff gets to reflect my outsidethelineism. :-)
I never EVER worry about competition. Artists are fiercely competitive by nature - it's our survival instinct, so this is really a huge revelation. I first learned about overdelivering from SBI!, and it really made sense to me.
From my early days with SBI!, starting out with quality content helped me feel that I was giving something to people, rather than simply trying to "make money". So from the very beginning, I've kept the overdelivery (C

T

P

M) model intact, and because I know every aspect of the site is 100% authentic, I never EVER worry about competition.
If someone comes to my Web site and they connect, experience has shown they are pretty much there for the long haul to enjoy, participate, buy, refer, share, build, connect. When people come to the site and they don't connect, it's no problem at all - because the beauty of the Net is that there are plenty of other places where they CAN find the kind of voice, the kind of resource that's just for them. What this does to reduce stress level is amazing!
I'm teaching others to do exactly what I've done
Teaching is remarkably rewarding. I would not have predicted it to be so, and I certainly would never have seen myself in this role. I've created programs designed to help creative folks develop, write, design, test out, and market e-courses, teleclasses, and virtual workshops, and these programs were originally geared toward artists and writers specifically but they've attracted a wide range of entrepreneurs who connect to the right-brained way that I approach business building.
Over 50 individuals have now graduated from my 4-month "YOU * U" program and many now have successful Web businesses of their own (many using SBI!). "Teaching people how to fish", especially creative people who thought that "traditional" business books and resources never applied to them (and I know about that -- before Sitesell, I was one of them), has been enormously gratifying.
Last year I wrote you, it was right before Artella's first "in person" retreat in Connecticut. Here we are a year later, and once again, in three weeks another retreat is about to take place (www.ArtellaWordsAndArt.com/retreat.html), but this time with even more people, more workshops, and more bestselling authors present.
I said then that I was happier than I had ever been
I also said then that I owed it all to SBI!.
How could I have known that I could feel and believe those statements even more, a year later? 'Cause I am even happier, on a soul level, than I was, then. And I appreciate SBI!, for what it has done for my business and my life, today even more than I did a year ago.
You know the way you talk about that Special Freedom Prize "inside every box of SBI!"?
I found it, Ken.
Marney K. Makridakis
Founder/Editor
Artella ~ the waltz of words and art
www.ArtellaWordsAndArt.com
a magazine and support network for writers, artists, and creative spirits