SBI! Reviews: E-Goods, Update 5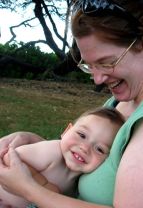 Hi Ken,
Since my update last year, I've had a baby, a beautiful boy.
And while being a new mom hasn't always come easily to me, I'm happy to say that what has been easy is continuing to grow my Web site (www.artellawordsandart.com), thanks in huge part to SBI!.
I am so fortunate to have been able to take a large amount of time off after having my baby, while my support team was able to handle all aspects of Artella's operations.
Since the majority of our products are eGoods, we've been able to continue to increase sales, even while I was on maternity leave. All my attention was on this new baby boy.
Seventh Anniversary Is Approaching
A primary focus of this year was evaluating Artella's journey and designing our plan for the next 7 years. One of SBI!'s tools has been indispensable in this process: Form Build It! makes it so easy to create and distribute extensive surveys for our audience.
I've tried other online survey tools, and nothing is as easy as Form Build It!. It may sound like a small thing, but the ease of this tool has been something for which I've been continually grateful.
It's just another example of how the SBI! Team tries to think about our needs as business managers, making things as easy as possible for us.
While Artella is still focused on delighting the creative spirits of artists, writers, and creative individuals, this year I've answered the demand for new products, services, and membership programs that help creative people build businesses from a right-brained, spirit-centered approach that is fulfilling and fun.
My new name for creative entrepreneurs is "Complete Idealists": people who are ready to make a living doing what they love because of their creativity, and not in spite of it.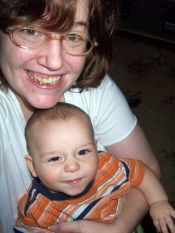 I'm committed to sharing resources that offer alternatives to the typical "complete idiots" books, and of course, SBI! is always at the top of my list for anyone wanting to channel their passion into a new online presence.
My SiteSell Lessons
I've been with SBI! almost 7 years, and I continue to learn from SiteSell in many ways, especially in the importance of consistently grounding products and services in integrity, passion, and a loyal commitment to listen to the hearts and minds of the customer, rather than simply following trends.
Thank you for all the inspiration to make "parenting" my Web business so easy! :-)
Marney K. Makridakis
Founder/Editor
Artella ~ the waltz of words and art
www.ArtellaWordsAndArt.com
a magazine and support network for writers, artists, and creative spirits