SBI! Reviews: E-Goods, Update 6
Hello Ken,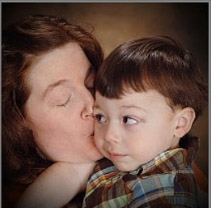 I'm so happy to write you with an update on what's been going on with me and ArtellaWordsAndArt.com.
Shortly after my last update, my family left Hawaii to move back to the Mainland, in order to get better healthcare for my young son, who has a genetic condition that requires specialized medical care. I can't tell you how fortunate my husband and I felt, knowing that we could literally move anywhere, because of the flexibility of running an online business.
We knew that we could go wherever we needed to be for our son. And, while the mainland is very different from the paradise of Hawaii, it's exactly where my family needs to be, and, without the typical relocation stresses of finding new jobs, we were able to make that transition quickly and smoothly.
We had a challenging year last year healthwise and it was so comforting to know that eProducts from our eBusiness could support us during that time, so we could really focus on him during that difficult time. He is now doing great, and approaching his third birthday, so that means that he'll be ready for his own SBI site any day now, LOL.
New Addition to Core Offerings
The structures that we've been able to set up for earning passive income through eProducts and membership subscriptions are hugely due to SBI!, and everything I learned when I first began with SBI! almost nine years ago, that I still practice today. While eProducts, memberships, and magazine subscription still serve as the core of our offerings, in the past couple of years I've been focused on developing a new platform through my ARTbundance(TM) philosophy, which is a creative, artistic approach to self-awareness and personal development.
At the heart of the ARTbundance(TM) approach is the ARTbundance(TM) Certification Training program, also know as ACT, a 14-week program which offers training and turn-key business opportunities to use the ARTbundance(TM) approach in professional venues such as public speaking, teaching workshops, creativity coaching, and online.
I'm now leading the fourth generation of ACT, and it's so fantastically fun to work with creative people so intimately, training them to do exactly what I have done: build a successful, self-sustaining business rooted in creativity, spirituality, and personal meaning.
Focus on Invention and Creativity Happens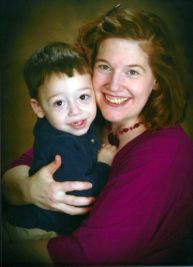 As Artella continues to grow and expand, I have also had the opportunity to do some consulting to help published authors develop catalogs of eProducts and ePrograms of their own. Right now I'm finding a lot of joy in passing along the skills and knowledge that I've been able to garner in almost nine years of running an online business, and I'm passionate about helping other people realize that they don't need to reinvent the wheel.
Of course my #1 recommendation is always SBI!, which is such a great place to start. With SBI!, new entrepreneurs can focus on INVENTION, rather than re-invention... and that is what brings true creativity forward.
I think we are living in a wonderful time, where people are longing for new business models that are consciously built from the heart, and based on true passion and purpose, rather than simply being based on "the bottom line".
I feel so honored to be part of this growing movement and I owe it all to SBI! for helping me get started. When I first signed up for SBI! nearly 9 years ago, I had no idea where this journey would take me... and when I look back, I think it's one of the best decisions I've ever made. Not just for me, but for my little family, as well.
Thank you Ken, and the entire SBI! team.
Marney K. Makridakis
Founder/Editor
Artella ~ the waltz of words and art
www.ArtellaWordsAndArt.com
a magazine and support network for writers, artists, and creative spirits