SBI! Reviews: Retirement
Update #2
What Happened to My Hobby Site?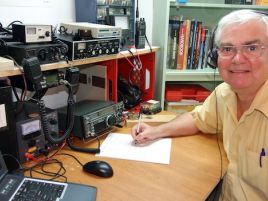 When I started out to build my third Web site - HamRadioSecrets.com - I already had a business growing on a solid footing with my two SBI!-built Web sites...
ClaudeJollet.com
Weather-In-Canada-Observer.com
Since those two sites were growing as planned, I decided to treat myself to a "hobby site" about ham radio. After all, business can't always be all work and no play, especially considering the fact that I'm supposed to be retired. (My wife Lise keeps reminding me of that.)
However, SBI! comes with an unadvertised side-effect...
Even when you build a Web site "just for fun," the already acquired SBI! habits kick in! After building two business sites with SBI!... doing things right becomes second nature. You can't help yourself.
I Had Good Intentions, Really I Did...
I had intended to use this new site about ham radio as a way to "unwind" and to prevent me from drifting away from my old beloved hobby. But I had neglected to take my passion into account for what is known as "the king of hobbies."
As my research progressed, I soon found myself seriously involved in rediscovering the many aspects of the wonderful world of amateur radio. Oh my! How it has evolved since the early '70s, when I first got my license to operate a ham radio station under the call sign VE2DPE.
SBI!'s brainstorming process was helping me uncover exciting new developments in ham radio technology, the importance of which had escaped my attention over the past few years.
I was also very pleasantly surprised to learn that the demand (the number of searches by surfers) for information about the many aspects of the hobby far exceeded my original expectations! Without SBI!'s Brainstormer, I would never have found out!
As soon as I had completed the brainstorming phase I knew I had a winner. The ingredients were all there... Loads of in-demand keywords. Depth of domain. My knowledge and experience as a ham radio operator. My experience with SBI!. I was all set to make a big impression on the Web!
The Now Familiar Win-Win Results
My philosophy is "Share generously what you know with the intent of empowering others to reach for the world and ye shall receive!" As you can see, HamRadioSecrets.com is on the receiving end of traffic...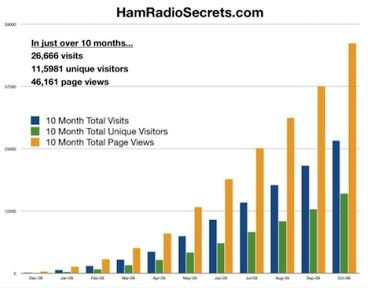 After less than a year "on the air," praise and recognition is already beginning to trickle in for the information I am sharing, and for the way that I am doing it.
Some of my new "admirers" have given me permission to publish their testimonials on a page of my Web site

I have already received exploratory enquiries for "mutually profitable arrangements" from ham radio equipment manufacturers in the US, Australia and the Netherlands!

My Google AdSense income is already more than paying for the site's overhead. It is growing at the same pace as my traffic (see graph above).
Unexpectedly ... my ham radio "hobby site" is fast becoming a "third strong leg" for my Web business to firmly stand on.
The Two Other "Legs" Of My Business
Are Making Greater Strides Still!
The traffic on Weather-In-Canada-Observer.com has more than doubled over last year.
In fact, my traffic reached an all-time high of 685 unique visitors, generating nearly 1000 page views (923)... all on just one day!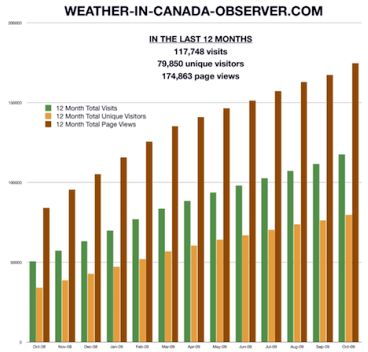 I'm proud to say that my Google AdSense income and other indirect income have increased along with the additional traffic. :-)
The traffic on my older, more mature site - ClaudeJollet.com - has increased by 45% over last year... in spite of the global economic crisis and ensuing slowdown!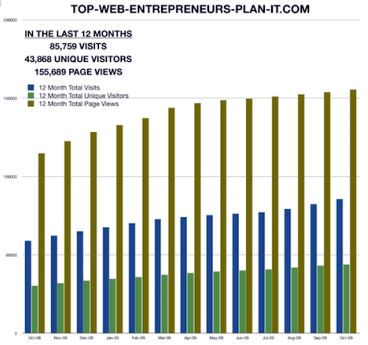 More people find my Web site ... which translates into more sales!
Needless to say that, considering the tough economic circumstances surrounding us, I'm very happy with the performance of all 3 sites and their overall contribution to my "bottom line."
What More Can I Say?
SBI! is letting me have the best of both worlds. Again. :-)
Thanks, Ken, for making my day... every day, with SBI!. My retirement would not have been as rewarding without your timely contribution.
Claude Jollet - VE2DPE
Avid ham radio operator and SBIer.
"Actively retired"
P.S. And more recession proof than ever!
http://www.weather-in-canada-observer.com/