SBI! Reviews: Retirement
"As we sail into the sunset ...
it keeps receding, while remaining
just as breathtaking.
I am 61 years young,
and having the time of my life!"
Last Call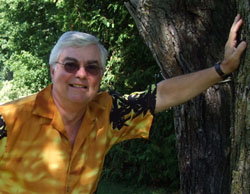 Retirement is the ideal period of life to make your dreams come true...
You have finally escaped, risen from the sooty, noisy engine room to stand on top deck. You have toiled, and slaved, and obeyed orders all your working life.
But, now, you are alone at the helm, in command.
You decide where your next destinations will be, when you will sail towards them, and how you will tackle the winds of change.
On the other hand, there is no more time left for trial and error. This is "last call".
I will tell you in a moment how I transformed my last call into a rewarding calling. But first, a word about how I got here.
Shipwrecked
It's January 7, 1996. I am back from the Xmas holiday. I should be happy. I have a letter from my employer in my back pocket stating that my retirement starts today.
However, I have this uneasy feeling that something is wrong, very wrong. I had not been asked to complete the last formalities and paper work in December. Perhaps I would be asked to do it all today, shake hands all around, and leave by four o'clock.
Nope.
The rules of "the game" had changed, I was told. They could not afford to let me go right now.
"Aw! Come on! Nobody is that irreplaceable," I said. They nervously answered that the decision to postpone my early retirement came from the very top, at head office. My request to leave had been put on ice.
I was devastated. My wife and I had been plotting my escape for months. We had been on employer-sponsored retirement planning courses together. We had begun to dream of freedom.
On Dry Dock for Urgent Repairs
They finally "released" me, nearly two grueling years later, on December 22, 1997. It took me the better part of 6 months to shake a budding depression.
When I came out of it, I had grown fangs and nails. I was not going to let anyone ever do anything like this to me again. Ever.
Know what saved me? I wrote French poetry. I spent countless sleepless nights shedding my soul on paper ... until I was spent.
I had begun to write myself back to life. I was 52.
Sailing the High Seas Again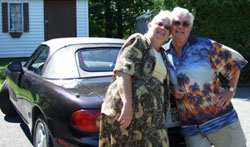 The next few years were spent learning to sail my own ship.
I took contracts as a business process automation adviser. I had been exposed to operational business planning, as a meteorological information specialist for more than ten years and had reoriented my career towards process automation, by going back to university (at age 40) to specialize in management information systems.
With that B.Sc.A., and a solid working knowledge of planning processes and pitfalls, I set off to start a consulting service.
After the first few major contracts, I soon discovered that I was again fighting corporate inertia. My clients were asking for flashy, "bleeding edge" technology, while I was trying to convince them that they could not afford to "beta test" new software and equipment just to "look good" in front of the competition.
I stopped taking contracts after a couple of years of practice.
Instead, I went to teach applied information technology to senior college students for a few years. I had intended to prepare them to resist the lure of high tech solutions, full of hype and promise, but often empty of substance. I wanted to help prepare the next generation of IT specialists to resist the onslaught of impossible "trendy" demands from business management.
After two years of 70+ hour weeks, I quit. I had not retired to slave what was left of my life away.
But I had learned to sail my ship in rough seas, in the process. All was not lost, far from it.
Working for others, even as a consultant, is like malaria. Nasty, and dangerous for your health! After a few relapses of high fever, I believe I found the cure.
Looking for a Safe Port of Call
One day, I decided to publish my French poems, essays, and short stories. To make a (very) long story short, I soon found out that book publishers were ultra conservative gamblers. They would only bet on a sure thing. It turned out that they had a distinct preference for established writers!
Now, how was I supposed to ever become an established writer, if no one would give me my first chance and publish me? Ever since I first learned to read and write, I have had a recurring dream. I would write and publish one day.
I needed a solution that would let me write to my heart's content, and build a readership now, not post-mortem!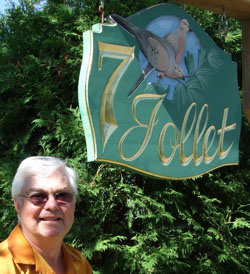 That's when it hit me. I would publish myself!
To make another long story short, I soon found out that, if you do not have thousands of dollars, and oodles of time to devote to the promotion of your book, you are doomed to remain an illustrious unknown!
It was becoming obvious that self-publishing could easily become counter productive. A writer needs time to write, not peddle his writings, piecemeal, to people who do not know you from Adam.
Then, it hit me again. This time it was the knockout punch.
I was going to build a Web site, publish all my works on it, and solve the marketing problem. I would get known first, then I would take evil pleasure fending off offers from book publishers!
Yeah! Sure! Guess what? I discovered I knew precious nothing about marketing, let alone marketing on the Web!
I had chosen the easy road. I used the Web space my Internet Service Provider (ISP) was putting at my disposal, as part of my subscription to the Internet access service. My original site, www3.sympatico.ca/claude_jollet, has been online since 1999 ... and still rests at the bottom of the Web sea, nearly 100 million fathoms below fame and recognition!
I began looking for books on marketing for the Web. I found dozens (among hundreds) of useless attempts at adapting "street marketing" to the Web.
I did find books that helped me acquire a deep knowledge ... of what I had still to learn. These books told me how to build a Web site to be effective. All fell short of telling me how to build a business, based upon marketing techniques specifically designed to be effective on the Web!
I was back to square one.
A Safe and Seaworthy Armada
I searched the Web in earnest for a solution, full time, for weeks. One day, I landed on Doctor Ralph Wilson's Web site. After spending some time reading his Web pages, and a few of his e-books, I discovered Sitesell's flagship product, SBI!. Ralph Wilson was recommending it as the best solution to market my knowledge, and build a small business on the Web.
I have never looked back towards the shoreline since.
I began building my first small business, publishing my knowledge of applied planning. I nervously launched Top-Web-Entrepreneurs-Plan-It.com. It left dry dock, and began leaving a wake as soon as it hit water. Boy was I proud!
TWEPIT, as I call it, has brought me a steadily increasing flow of thousands of visitors and an enviable position in the top 3% on the Web.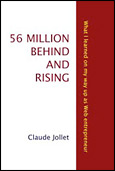 I was finally getting what I wanted, at the helm of my first seaworthy ship: a readership, and a reputation.
My first success inspired me enough to write a book about what I had learned in the process of building my first Web business. I self-published "56 MILLION BEHIND AND RISING" with Trafford Publishing.
Just as TWEPIT was beginning to generate a small steady income, I immediately started building another Web "ship". This time, it was going to be about an "old flame", still burning strong: applied meteorology.
After nearly twenty years in operational meteorology, I knew enough to build a small business on the Web, helping weather enthusiasts quench their thirst for first hand, practical knowledge, about their favorite pass time.
Using the brainstorming and research tools, supplied with SBI, I found a gap in the overall offerings on the Web that I could fill profitably and thus Weather-In-Canada-Observer.com sailed forth.
The Ultimate Cruise
As I write these lines, I have two more Web businesses, and their associated Web sites, in the works.
I am now putting my new found Web building and marketing knowledge to help people close to me, start a small business on the Web, on the right foot.
I have started the construction of Digital-Printing-Consultant.com for my cousin Robert. He finally gave in, and decided to start building a home based business, instead of chasing leads and customers all over the North American continent.
This site is going to be slow to build, because Bob is feeding me content, and does not have much time to devote to it. But, after having seen my Web sites traffic stats, he has vowed to forge on, regardless.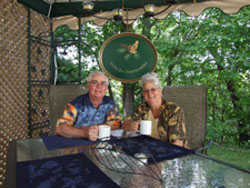 Last, but not least, my wife has recently transformed our house into a Bed & Breakfast. "La Villa Des Tourterelles" was born.
I am now brainstorming a business Web site for our B&B. This one will be in French, a new challenge for me on the Web, but not for SBI.
SBI! changed my life. I know this sounds like a "cliche", even corny to some, but it is perfectly true.
I now devote all my time at being happy and productive, with my wife, close by my side, making her own dreams come true.
After 37 years happily married, we are now both on the ultimate pleasure cruise.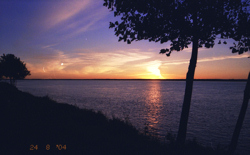 As we sail in the sunset ... it keeps receding, while remaining just as breathtaking.
I am 61 years young, and having the time of my life!
Claude Jollet
http://www.ClaudeJollet.com/
http://www.weather-in-canada-observer.com/