SBI! Reviews: Sales Agency
Update #1

Sonoma Health Products:
$1 Million For My Agency?!

By Jerry Mack
Ken,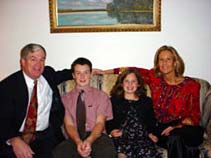 Kate and I just finished our first year in business as Sonoma Health Products, Inc. Our company will finish at over $800,000 in sales and $230,000 in gross profit.
Of course we have to pay for our own health insurance, retirement plans, company cars, Christmas party and other miscellaneous company expenses from that profit, but all in all it was a good start for our little company of two people.
But here's the best part...
Next Year Will Be Even Better
We have no employees, no warehouse, no inventory, no debt, and no boss.
Neither Kate nor I went to live in a cave for several months like some other SBIers we read about. I suppose we could have if the cave had a high speed internet connection. But cave dwelling isn't really our style anyway.
(What a great story -- I loved Elad's "cave" update. SBIers are amazing. They "get it").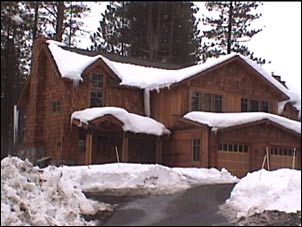 We did buy a place in Lake Tahoe (California) where we will work part of the time next year. The golf, skiing, mountain biking and boating up in Lake Tahoe better fit our family's needs.
It's also pretty close to Sonoma County (wine country) where we live. Our business does require us to work everyday because we use SBI to generate leads.
It is up to us to follow-up and "close" the business - we work hard at that. We are on the phone and sending emails everyday.
In that respect, I envy the online business that runs profitably by itself after it is built. Some of the other SBIers' case studies are great examples of that.
I suspect a sales agency is a much harder business model to build successfully. On the other hand, it's what we know and I could not imagine how we do all the things we do without SBI.
I know because we've done it with SBI... twice!
The main factors contributing to our success both times were:
Hard work
Understanding our marketplace (medical imaging)
Using SBI
Using C T P M (that's the easy part to "get")
Using the SiteSell business philosophy (and that you can only understand once one sees how you do business, Ken, and how you treat your customers)
More hard work
Ken, if you remember our original case study I started our first SBI site for the company I worked for. It was successful. I did it all on my own (well, with SBI), without any support from headquarters.
And then this little tortoise said,
"Hey, I don't need them."
(By the way, I love the forums' new tortoise mascot, Ken. A great symbol!)
And now, one year later... SBI, my wife, and I have done it all over again for our own company, Sonoma Health Products. Except it's already bigger and more profitable!
SBI Works!
First it worked in an established business. SBI was the fundamental reason we grew a new office for a distributor with zero sales to annual sales of over $3 million in about two years.
Then it worked for us again, this past year, by helping us find over 400 new customers for Sonoma Health Products. That may not sound like much to an online business. But remember the nature of OUR agency business, the lifetime value of each customer is enormous.
We Started From Scratch
Please note that we took no customers from our old business. It would not have been ethical. We started all over again. Scary.
I'm not kidding, Ken (but I am bragging a touch). We started our business with zero customers. Every single one of our customers this year came from SBI generated leads.
I feel like going to the top of our office building and screaming out...
SBI works!
Except we don't have an office building! ;-)
We used SBI to create an economic engine. We can run the engine from just about anywhere. It is important to note that the engine we built does not run itself. And that is one of the things I love about you, Ken, you tell it like it is.
I have read every one of your case studies because even though they are not in my business space, I learn from them. They all work and they all love what they do. And now, they are free. (That's why I first called you "The Liberator").
Sorry, I'm wandering a bit. Back to our business.
SBI delivers the leads that we need to make our business profitable. It is up to us (and hard work) to take those leads and make them customers. (Kind of sounds like any real business, huh?)
The type of engine we created is a pretty simple thing to do when you use SBI. You just have to trust SBI and add your time. The process and tools will do the work for you.
Our Next Step: $1 Million!?
The next step for us is kind of tricky and we aren't sure which way to go. We have been offered some money for our business. A larger distributor wants to buy Sonoma Health Products for approximately $1,000,000. Let's see. That amounts to more than a 2,000 to 1 return on our purchase price of SBI.
I hate to tell the company that they could save their money and just buy a copy of SBI for themselves. They already understand their marketplace and they know how to work very hard so the only thing missing would be applying the SiteSell business philosophy and then some more hard work. They could do it themselves.
Please allow me to climb to the top of our (non-existent and never will) office building...
SBI Works!
Ken, please let me add this side note to anyone who reads this, if you publish it...

I was never top of my class. I'm just an average person with the motivation to change my life. I have. You can, too. Really.
Thanks a million, Ken (literally!).
I'll let you know what we decide to do with our business.
I'll finish my note the same way I did last year. To my wife and me, you will always be the...
"The Liberator"
Jerry Mack
www.sonomahealth.com