SBI! Reviews: Sales Agency
Update #2

Sonoma Health Products:
We Are Now A $1 Million Dollar Per Year Company -
In Less Than 2 Years

By Jerry Mack
Hi Ken,
Well another year has gone by - wow that was fast. It's been an interesting year for Sonoma Health Products.
First, let me tell you that we (my wife Kate and I) decided NOT to sell our company to the larger distributor (remember last year's update and the decision we had to make?).
We spent about 4 months doing "due diligence" and working with the potential buyer. Then decided it was not the right move for us. It seemed that by selling Sonoma Health Products we would be going backwards and giving up the freedom that SBI! had given us.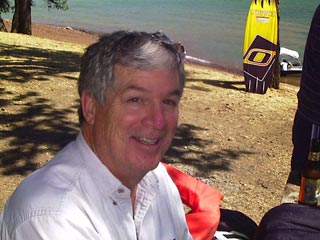 The offer was sweet - $200,000 per year for 5 years, plus probably 20% ownership of an estimated $10 million dollar company after 5 years. But we decided to say no.
SBI! helped us to build the business that made this opportunity possible, but we also realized SBI! had given us something more than the potential financial gain of selling the business. SBI! has given us freedom. We have total control of our business (and daily lives) and the merging of our business would mean giving away some of that freedom.
We thought, "what would the "Liberator" say if we gave away that freedom!?"
During this process of decision making, little old Sonoma Health kept chugging along thanks to all the SBI! generated traffic. Remember last year we had grossed over $800K with a margin of better than 25%? Well for this past year we set a goal of 20% growth (and rounded a bit) to come up with a $1 million target for gross sales. We've hit our goal and still had a month and a half left in the year.
Sonoma Health Products, Inc. is now a $1 million dollar per year company - in less than 2 years.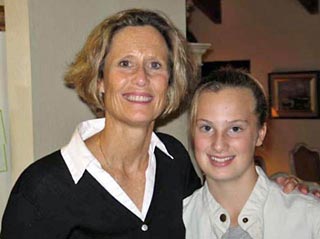 Oh yeah, I forgot to tell you we are still just a two man show. (Oops....., actually one man, one woman show.) I never told you before but Kate owns 51% of Sonoma Health Products, Inc. stock and she also holds the title of president. I better be careful because she is also the head of the HR department and compensation committee.
Talk about a Work At Home Mom (I love your new site for moms)! I just get to take all the glory in the sales manager/ web master position.
We have considered hiring some help and probably need to do it soon, but so far we have done it all on our own. But we are not alone, we have SBI! and the resources at SiteSell and the forums.
Those forums are an amazing resource! An amazing place. They are a family, a university, a village, a private club, all in one. The $299 price is worth it just for these. It's like buying an annual membership to an exclusive club and getting the rest of SBI! for free.
And when I see all you've added this year, and SBI! is still only $299, well! God bless you Ken Evoy!
Seriously Ken, we are loving it here at Sonoma Health Products and want to say our annual thanks to you and all the SiteSell family with this update. You have created a community that we are very proud to be a part of - and hope to be a part of - for a long time.
Ken, I know you'll publish this update. Your case studies page is living, real-time proof about the long-term growth of SBI!-driven businesses. So please do me a favor? I'd like to talk to anyone who reads this, if I may (feel free to delete this part of you like, Ken, but I really would like to say the next part).
Ken, I know it is hard to explain to potential SBIers all you give them with SBI! without making it sound like a sales pitch, but from our point of view at Sonoma Health we would like to say........
To all potential SBI users:
If you are considering SBI! and the SiteSell process as the method to build your own business, I can only say that it is the best value we have ever found. Anywhere!
SBI! will teach you things to help you build your business. Yes, you will learn to use technical, web-oriented, site building tools, but the most interesting things that SBI! will teach you are more complex than these tools. SBI! will make you aware of the power you have inside yourself to create something that really works because YOU are the "added value" to the process.
The only way you will really "get" SBI! is to use it yourself. We have used it for over 4 years now and it keeps evolving and getting better. It is the center of our business and it has taught us about marketing on the web in a way that no other tool could have. SBI has created a business for us that brings us wealth, independence and a feeling of being in control of our lives.
It will do the same for you if you let it.
That's it. It is that simple. Go ahead and give it a try.
And so Ken, next year we hope to tell you that we have grown Sonoma Health another 20% and that we remain amazed that you are still selling this incredible tool that helps us do it all for only $299.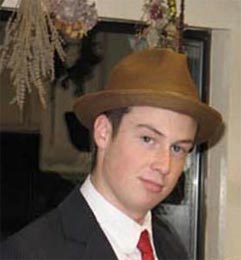 I will end with the quote from Google's home page on the day we exceeded $1 million dollars in sales this year. It was....
"Man's mind, once stretched by a new idea,
never regains its original dimensions."
  - Oliver Wendell Holmes "
SBI! was the new idea that stretched our minds and they will never return to their original dimensions. And see that debonaire young man to the right? Don't think that he hasn't been paying attention. Expect both of our growing-fast children as customers soon! Their minds are stretching as they see what we are building, from home.
Thanks again and best of luck in the coming year!
Jerry and Kate Mack
Sonoma Health Products, Inc.
www.sonomahealth.com
P.S. Enjoy the holidays - we're off to La Paz and Cabo San Lucas for a week of pre-Christmas sun.