SBI! Reviews: Sales Agency
Update #3

Sonoma Health Products, Inc. Update:
We will end the year at over $1.3 million in sales
and have profit margins of just over 30%.
Our best financial year ever!

By Jerry Mack
Hi Ken,
It's the Thanksgiving Day holiday week here in the U.S. Seems like the perfect time to send in our annual update on our company, Sonoma Health Products, Inc. and offer our yearly thank you to all of you at SiteSell for another great year of using SBI! as the cornerstone of our business.
With the help of SBI, Kate and I have worked hard and met our goal of 20% growth this year in gross sales over last year and also blew away our profitability goal. We will end the year at over $1.3 million in sales and have profit margins of just over 30%. You can do the math - it has been the best financial year ever for us!
Thank you SBI!. Thank you Ken Evoy.
As you know, our business runs well while we stay at home in Sonoma County California. No commuting, no bosses, no tedious unproductive meetings are involved in the process of running our business. We just let our SBI! website do the work of creating the targeted leads that we then follow up and close using email, phones and our online Store Build It! store. I can't imagine doing business any other way.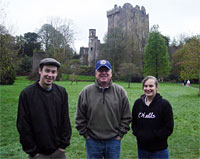 And, thanks to the wonder of the internet, this year we also ran the company from Lake Tahoe, Mexico, Ireland and even Canada. We traveled around quite a bit and ran the business out of hotels, internet cafes, and airports. Our SBI! site lets us do business wherever we are. The leads keep coming in and we keep following up and closing the business wherever we happen to be.
We work while we travel because we are still just a Mom & Pop business. We don't have anybody to "mind the store" while we are away as we still do not have any other employees at Sonoma Health. That works for us and we've had fun "working" in some of the international internet cafes. Did you know it's possible to sip Guinness in Killarney while selling Sony medical monitors to surgery centers in Venezuela? Yep, it's possible; we've done it.
So ... What's in store for next year? Should we raise sales targets another 20% and continue to grow?
We could. The business seems to be scaleable and we could easily grow by 20% annually for several more years. But we just might coast a bit. Our goal this year is to maintain the current level of sales and profitability and still do it with no additional employees. If we grow, fine, but growth just isn't a goal this year. The goal this year is to continue on this year's pace without hiring help.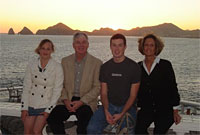 I want to mention again that Kate and I really do work very hard. (We don't travel all the time since we have two kids in high school.) Most of the time we work in our Sonoma County California home. The leads all come from our SBI website, and we still have to make the sale after we know who is interested in what we have to sell. We've discovered this is the model of business needed to sell products in our market.
We spend about 60 hours a week on average doing the various business tasks that are necessary to operate a $1.3 million business. Yes, we have total control over when the working hours happen but the working hours have to be put in or we would not succeed at the level we do.
And do I worry about our business? Every month! I am always wondering if SBI! will bring us new customers that want to buy our products. Yes, SBI! has been delivering solid leads every month for over 4 years now, but I worry that this has just been some kind of lucky fluke. What if it all goes away? Seriously, I have thoughts like this. I guess I am just a worrier.
But I shouldn't worry. Every month our SBI! site is found by web searching medical professionals needing exactly the products we have to offer. The Content in our site generates enough Traffic from the search engines for us to Pre-sell online and then follow up afterward and Monetize by selling to the leads generated. It creates a nice living for us.
CTPM - It's a beautiful thing!
It is my firm belief that SBI will work for anyone selling anything as long as they follow the SBI! process (CTPM). However, the level of success is also dependant on the amount and quality of the work put in during the process.
We were lucky to find SiteSell 5 years ago. It has been the perfect tool for us. SBI! has allowed us to grow an independent business and to live a lifestyle that fits our family's needs perfectly.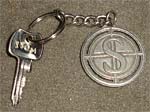 So thanks again Ken. I won't ever forget what SiteSell has done for me. In fact, I carry a reminder of the success that SiteSell has brought to me by keeping my golf locker key on a chain with a SiteSell token. Every time I play a round of golf on a weekday morning while others are heading off to work, I am reminded that SiteSell has helped me earn the independence to be able to work where and when I want.
Here's wishing all SBI! owners (and potential owners) the same success that we have enjoyed.
All the best,
Jerry and Kate Mack
Sonoma Health Products, Inc.
www.sonomahealth.com