SBI! Reviews: Sales Agency
Update #5
Is This An SBI! Site Update Or A Travel Log?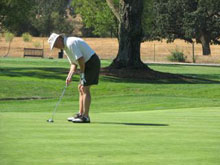 Can you believe it? The year is almost over! As usual, I would like to say thanks to you and the SiteSell folks for all that you've done this year. For us at Sonoma Health, it was a great year for many reasons. Of course, all made possible because of SBI!.
In the important areas of life, like family, travel and golf, it was an excellent year...
In golf, I am on a pace for 125 or more rounds again and I won the club championship of Santa Rosa Golf & Country Club this year (well, first flight champion anyway).
Our family also had some great trips together. SBI! allows me and us as a family the time to do what we want.
Road Trips are Part of Our Lifestyle
Medical equipment sales were off a bit from previous years because of the economy, but we still will finish with a profitable year.
We had a normal start to the year in sales and then during the summer, our sales slowed down. Of course, this pattern is pretty typical in our market.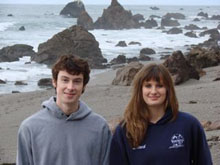 Because we know the summer is usually slow, we took a few family trips. And yes, we could do a road trip because in our work we don't need to be in an office to run the business. We use SBI! to build our website, sonomahealth.com, and therefore we can operate the business through the website anywhere we want.
First, we took a road trip to Santa Barbara, CA so that my daughter Liz could check out the University of CA at Santa Barbara as a potential college. Along the way, we saw some of the great sights along California Highway 1.
After Santa Barbara, we went up to the Lake Tahoe area and had a wonderful visit with Kate's sister Pat and her husband Bill along with Kate's mom Betty (who will be 92 in January).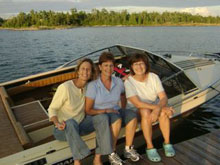 After Tahoe, the president of Sonoma Health, my wife Kate (the Boss), made a "business trip" to Georgian Bay in Canada and consulted with some advisors (her sisters, Judy and Nancy) on the plans for Sonoma Health Products to market more products next year for women's health issues.
(OK - not really - actually, she just wanted to visit with her other sisters who couldn't make the earlier trip we took to Tahoe.)
I got a nifty Georgian Bay T-shirt from Kate's Canadian trip and wore it during the white-water rafting trip we took in August on the American river near Sutter's Mill, in the foothills outside of Sacramento, CA.
Not Tied to an Office or Schedule
By now you are probably wondering if this is an SBI! site update or a travel log?
"No wonder Sonoma Health sales were off in 2008. Geez, does this guy ever work?!"
And I would have to answer honestly that I don't put as much time into our business as in past years. But as you know, Ken, I work when I want and where I want. Having a virtual distributorship based on an SBI! website allows for quite a bit of freedom. So an adequate amount of time gets spent "working the business," but it is always on my schedule. Nobody tells me when I have to do the work.
This year most of the dealers in our market told the same macro business story about their businesses. There was an industry-wide slow-down due to the economy. So even though the other dealers went to work in their offices and were tied to the phones every day, their business volume was off just as much as ours.
While they worked long, unproductive hours, we traveled, golfed, white-water rafted and visited with loved ones and let SBI! do all the tedious, time-consuming work of collecting the leads and orders in the tireless way it always has worked for us. Then after SBI! did all the boring office work, we did some follow-up and closed enough business to make it through 2008 in a profitable way.
I Love My Site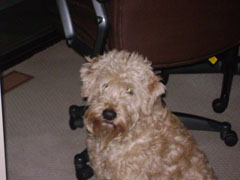 This year I came to realize that my SBI! site was very much like a "third child" of mine. At first, in the early years, it required a lot of attention, but as it grew older and matured, my site became more and more self-sufficient.
All of our earlier nurturing helped sonomahealth.com to grow into a productive member of the family!
Don't worry, Ken, I am not getting weird on you with my love for SBI!. I love SBI!... but not in the same way as I love my son Patrick or daughter Liz.
I guess I love SBI! more like I love the family dog Bernie...
SBI! is always there for me, in good times and slow times. In fact, I think SBI! loves me back. Why else would it do so much for me and my family?
Ken, have a great year and thanks a ton for the magic of SBI!.
All the Best!
Jerry and Kate Mack
Sonoma Health Products, Inc.
www.sonomahealth.com