SBI! Reviews: Sales Agency
Update #6
The Key to Success is Adapting to Your Circumstances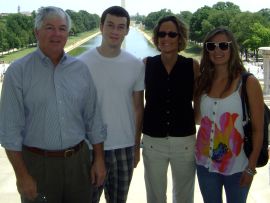 Hope all is well with you. It has been a year to remember for us with both good and bad news to share with you.
Let's get the bad news out of the way first so we can get to the good news...
The business climate for our market segment in healthcare was ugly. We were hit with the recession, as well as healthcare reform here in the U.S. This double whammy froze a lot of business decisions by the clinicians who buy the most profitable stuff we sell.
The good news is that the recession is winding down and healthcare changes are beginning to come into focus as the U.S. government gets close to passing a bill in Congress. So next year will be a much better year for our capital equipment market.
While equipment sales slowed, medical supply sales continued to produce good revenue for us. Our customers were using the equipment they already owned and they needed the supplies that get used during the procedures they performed this year. So that part of the business was profitable.
In all this time, from our first day in business to today, our SBI! site produced all the leads that grew our business. We got the traffic necessary to produce the income to keep our family's active lifestyle the same as in past years. And while business is fun, it's the lifestyle it brings that means so much to me and my family: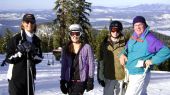 We traveled to Washington DC, Canada, Memphis TN and Lake Tahoe this year; skiing, snowboarding, golf, swimming and dancing our way through the past 12 months.

Kate trained for and then swam from Alcatraz to San Francisco and finished 3rd in her age group. There were over 500 swimmers that competed that day and the sharks didn't get any one of them.

Liz was captain of her dance company and lead the group to a successful season.

Patrick planned his next semester in Italy to complete his 3rd year of college.

I am still playing a lot of golf and lowering my handicap slowly but steadily. I even won a watercolor painting for the Club Championship this year.
So Ken, the take-away is that we have to adapt to circumstances to be successful. We plan on offering some new and different products at Sonoma Health next year.
The one thing remains the same is our use of SBI! as the base. SBI! is a great example of a product that adapts and evolves as it helps us on the pathway to success. As SBI! evolves, we benefit and all SBI!-based businesses get better.
Sonoma Health is one of them. Thank you for that.
Happy New Year!
Jerry and Kate Mack
Sonoma Health Products, Inc.
www.sonomahealth.com