SBI! Reviews: Sales Agency
Update #7
It's been a while since we wrote to you about what's happening in Sonoma County, California. But hey, you never write to us either!
Just kidding, I see what you write in the forums and other venues and I know that we are in your thoughts just as the rest of the extended SBI! family is.
In fact, I know a lot about your life. I know that you have moved to an island in the Caribbean and you like to have an occasional rum punch.
What else do you need to know about a guy? ;-)
Anyway, in a nutshell, here is what's new at Sonoma Health...
Interested Targeted Traffic Is What We Get
SBI! continues to work for us at the SonomaHealth.com site. It keeps on sending customers our way.
While we don't get enormous traffic numbers compared to other SBI! sites, we get exactly what we want... very targeted, high-value visitors who come to our site to see what we have to offer.
We get about 100 to 150 visitors a day and that's all we need. Enough of them call us (or use the contact form that SBI! provides) and then we sell them medical equipment and supplies.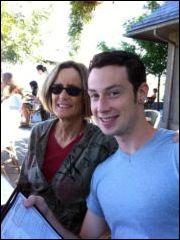 We make a very good income from the SonomaHealth.com business even though we are in "kick back" mode. So our limited but targeted traffic is just fine.
Maybe SBI!'s "C

T

P

M" process should be "Content

Targeted Traffic

PREsell

Monetize" instead.
We don't use much AdSense or affiliate marketing so we really don't want traffic that isn't interested in what we are actually selling. That unproductive traffic has to be dealt with politely and this type of follow-up takes time away from things we would rather be doing outside of the office (as you know from previous updates, we're an active family).
In fact, we would prefer not to work at all. However, the reality is that sending 2 students (my son Patrick and daughter Liz) through college at the same time requires me to "stay in the game" for a little longer.
In the meantime, I don't have to drive into an office every day to make a living. I just get up, get out of bed, drag a comb across my head... wait a minute that's an old Beetle's song. ;-)
What I do is get up, make some coffee and go into my den and reply to emails and answer the phone. All the emails and phone calls come from people who find us on our website.
All because of SBI!. Thank you, Ken!
Kate's New Income Stream
We have made some changes within Sonoma Health. Kate got bored with the medical equipment and supplies part of the business and decided to do something she found more interesting.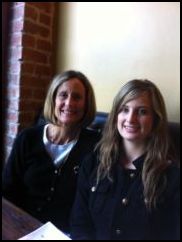 Besides that, we got tired of bothering each other when we both tried to work at the same time in the small home office.
So Kate started teaching CPR classes for the American Heart Association through a local CPR training business here in northern California. At first, she taught the classes for another company and was paid an hourly wage. And then came the eureka moment...
Sonoma Health now offers these classes on our website. Kate takes all of the income the classes generate (not just an hourly wage). And the business was a close enough fit that we didn't even need a second website.
You're not going to believe it, Ken, but SBI! brings in traffic for CPR and First Aid training too. What an amazing tool!
And best of all, we don't work in the same small office at the same time anymore. Distance (and space) makes the heart grow fonder! So we bother each other after work in much more enjoyable ways.
SBI! Is Our Only Choice
We haven't looked around for anything else on the market for over 10 years. We prefer to let SiteSell and SBI! do all the hard work so that we can focus on our business. SBI! has always done exactly what we needed it to do.
And the income we earn from our online business allows us to live the life that suits our family.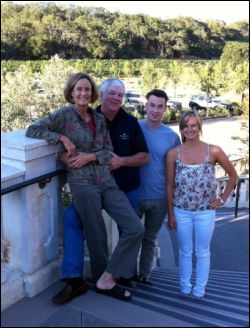 Thanks again, Ken!
Best to you and your family,
Jerry and Kate
Sonoma Health Products, Inc.
www.sonomahealth.com