Building an Online Business in the Travel Niche
An SBI! Review, Update #3
"Despite not having worked for five years and having incurred many thousands of dollars in medical expenses, I certainly did not need to worry about money… thanks to SBI!"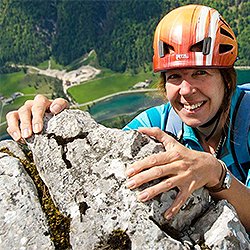 It has been almost seven years since my last update. They were seven difficult years for me.
Because a lot happens in seven years, I split this update into two parts to make it easier to follow.
The first part tells you what has been going on with me. (Which will also explain why nobody has heard from me in that time.)
The second part tells you exactly what has been happening to my business during these 7 years.
Personal Update: Fighting an Unknown Enemy
Let's start back in 2010, when I posted my last update. I had just had a lot of time off and was motivated to get back into work on my business. Or so I told myself. The truth is, I had been struggling with lack of energy and motivation for about two years and things were not getting any better.
I blamed myself for my lack of self-discipline. As it turned out eventually, I shouldn't have.
I hired a virtual assistant to take care of reader and customer email from my Kimberley and Outback websites and simply ignored all other mail coming in.
Beyond that, all work on my websites stopped.
In 2011 a complicated knee injury caused me to return to Europe. In the cooler climate my general health improved, the planned six months in Europe turned into eight, then ten, and eventually I decided to stay there.
In my younger years, before moving to Australia, I had been an avid mountaineer.
That obsession now returned with a vengeance, and as soon as I could walk again, I was back climbing.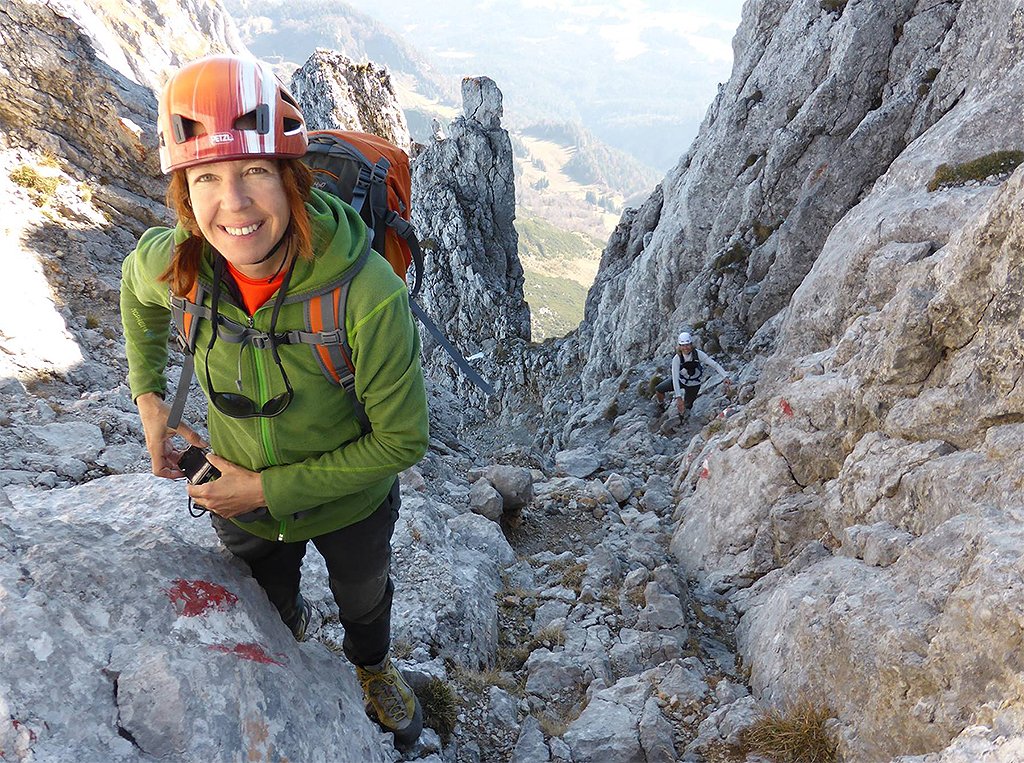 After two years my knee was healed enough to pretty much forget about the injury, even when out in the mountains.
I hardly ever thought about my business. My ebooks kept selling, my virtual assistant handled the customer support, I paid him monthly. That was it.
However, the break from physical activity forced by my injury had masked another issue.
I still had no energy. A day in the mountains always left me totally depleted and apathetic for days. I could not understand why I did not recover like other people.
I had already started going to doctors about this in Australia. I continued to go from one to the other in Germany and in Austria, where I now lived. My blood tests always looked somewhat odd, but nobody could make sense of it.
In May 2013 I crashed, and I crashed hard. What followed was an 18 month nightmare of total exhaustion that had me mostly house-bound and at times bed-bound. My brain was in a constant thick fog, my vision blurry, my memory nonexistent.
I gave up on doctors and turned to the internet. My biochemistry knowledge and education allowed me to dig through the research, run lab tests and experiment on myself.
Little by little I regained some life quality. One meagre percent at a time I fought my way back to a level of health where at least I could leave the house without making a big drama out of it, meet friends every now and then, and read more than two paragraphs at a time.
I eventually diagnosed myself with ME (Myalgic Encephalomyelitis), a diagnosis that has since been confirmed independently by two different "real" doctors.
I spent many thousands of dollars during that time and I did not worry about it. If I saw a small chance that something might help I gladly threw money at it.
Severe chronic illness is a lucrative business for many. Patients will spend their last dime on whatever feeble hope they are offered. A disabling and longstanding illness like mine usually spells financial ruin.
If I had had a job I would have had to give it up around 2010. There is no way I could have worked, even part time, even from home.
During the whole time, almost every day, I thanked my lucky stars for guiding me across SBI! so many years ago. If there was one thing I did not need to worry about it was my financial situation. My online businesses survived fine without me, money kept coming in.
My biochemistry knowledge and additional study paid off as I continued to experiment, discovered new tricks that worked for me and continued to improve.
Today I am back in the mountains. Mind you, a bit slower than before. 😉
Even 70-year-olds cruise past me during the approach, but who cares. Instead of speed and fitness I focus on technical skill and mental strength.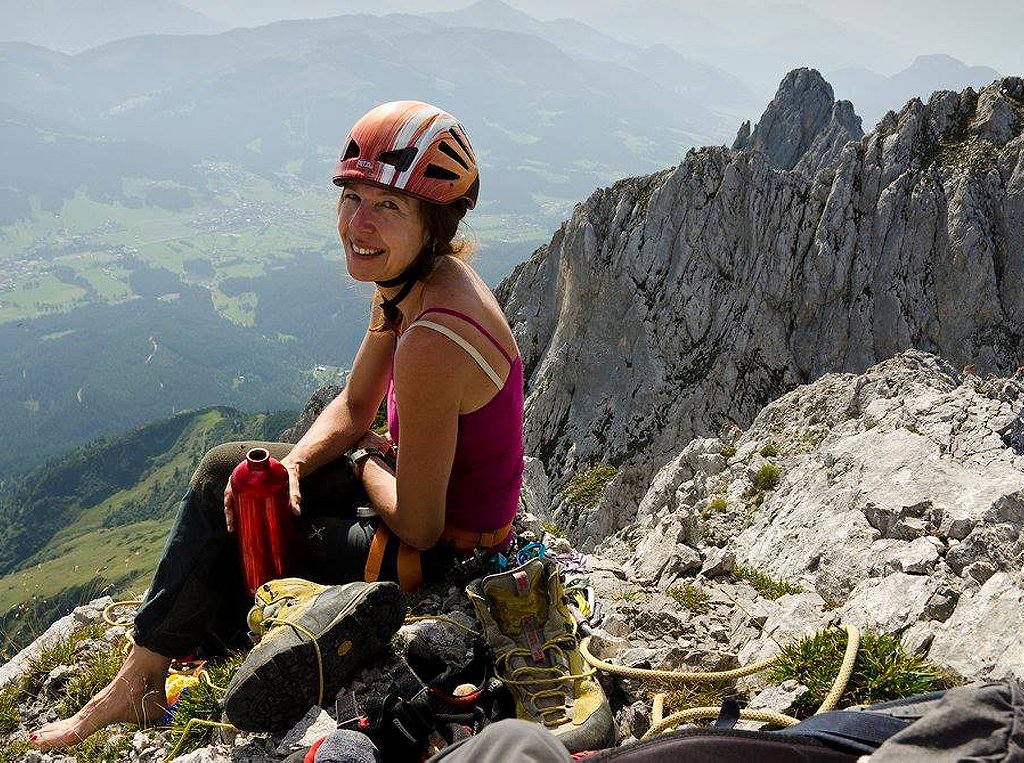 Of course, I can't go out anywhere near as often as I would like to. Every time I do, I will be out of order for a few days to a few weeks afterwards. Many bigger trips I would like to do are still out of my reach, though I will never give up hope that one day I will recover enough to do those.
Business Update: Emerging Stronger Than Ever After a 5 Year Slumber
At the time of my last update in 2010 my online business was at its peak and I had a very healthy six figure income.
However, due to my illness, I stopped working on my websites around that time. As mentioned above, I handed off all reader and customer mail to my virtual assistant.
Occasionally I made important updates to my travel guide ebooks, once or twice a year I even sent out a newsletter to my readers, but beyond that I did not touch any of my websites until 2015.
Naturally, traffic and income steadily declined. Advertising income suffered the most, but that is something that happened across all of the internet, not just across my sites.
My own ebooks still sold very well.
Despite not having worked for five years and  having incurred many thousands of dollars in medical expenses, I certainly did not need to worry about money.
In 2015 I felt well enough to do some work again. When I finally logged back into SBI! and re-familiarised myself with everything I was blown away by the evolution that SBI! had undergone while I was away.
I was excited and motivated to use it again and wished my illness would allow me to do more than an hour here and there.
Alas, I had to and still have to restrict my work hours, so here is what actually happened in the last two years:
Striking a Lucrative Cooperation With a Tour Operator
A tour operator contacted me through my Kilimanjaro website (MountKilimanjaroGuide.com) and offered to work together. I felt this was a good match, exactly the kind of company I would recommend if a good friend asked me.
Making this collaboration happen required little work on my side. So I agreed.
The Kilimanjaro site is my smallest website. I had written its content in just three weeks in 2008 and had not touched it since. I spent another three weeks in 2015, overhauling and updating it and implementing my tour operator recommendation.
Adsense revenue had decreased a lot and it was an easy decision to get rid of the ads altogether.
I have not touched the site again since, yet it is sending a steady stream of leads to my business partner, earning me $700 - $1300 a month.
Considering the amount of time I have put into this site from the beginning, I would say it is the most lucrative of all my sites! It certainly is the most low maintenance.
No Need to Look for Partners -- They Come to Me
I have another, larger website around a natural health/green living topic (DiscoverNeem.com).
Adsense revenue from that site had been decreasing, too. And here, too, a merchant contacted me with an offer to work together.
While implementing these product recommendations set off some of the losses in advertising income, the site does not earn anywhere near what it used to. But, considering that I have neglected it ever since I started it (it's the topic, my heart just isn't in it) it is still doing very well, earning around $700 a month.
Record eBook Sales and Perfect Matches
But of course, my Australia websites (theoutbackguide.com and kimberleyaustralia.com) always have been and still are the core of my business.
And amazingly enough, these sites had not lost as much income as my other sites. Yes, Adsense income had gone down (to about $1500 a month from the two sites combined).
Traffic and book sales had also declined, but not as much as one would expect after five years of neglect.
My guide books were still the go-to resource for people travelling this region. (My first book is mostly known as "the Bible" by its readers and fans.)
I also still had a large following with over 40,000 active subscribers to my newsletter.
Once I felt well enough, I let my assistant go and began responding to my readers and fans myself again. I also resumed sending a regular newsletter. Those two little things alone had a major impact.
I sold more guide books in 2016 than I ever have and earned over $5000 a month just through book sales.
Through my newsletter I connected with a couple who had just sold their own Australian tourism business and whose travel philosophy matched mine exactly. I had been dreaming about publishing more guidebooks for a loooong time, especially one for a region called the Red Centre.
It turned out the two loved the Red Centre and had been guiding trips there for 20 years. Long story short, Monica Coleman wrote the third volume in my Destination Guide series. It launched in March 2017, and we quickly earned the first $10,000 from it.
Also through the newsletter, a second opportunity for cooperation came from a business that offers customised self-drive packages and covers exactly the same areas that my three guide books now cover.
Again, a perfect match regarding travel philosophy, the same love for the region and the desire to share it with others.
I have received so many questions over the years for exactly this kind of help, so I am thrilled to finally be able to offer it to my readers.
We are in the middle of launching this service, all the hard work is done. I honestly have no idea yet what this will mean for me financially and we won't really find out until the next season begins.
There is still a lot of work left to do on those websites. A lot. The five years of neglect are still very visible.
But at least I have made a good start now and feel that I am finally back on track.
I have many friends within the SBI! community, and all of them will be very surprised to read this update. I never told anyone about my struggles.
My mountain friends in Europe know that I am limited in what I can do physically, but even they don't know the full scope of this illness.
What they do know is that I own a large and beautiful house with a huge garden and a stunning view over the mountains, that I have my own business, all the free time one can ask for and always enough money to do the things I love.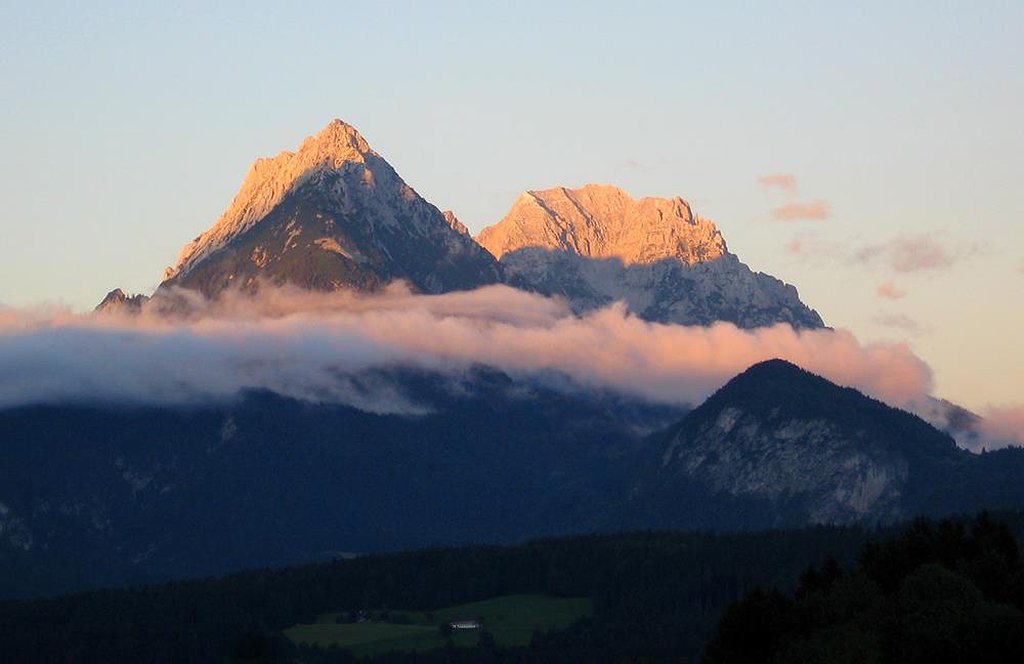 And they're right.
Life is good.
Thank you, SBI!.
Birgit "B" Bradtke
www.outback-australia-travel-secrets.com
www.KimberleyAustralia.com
www.MountKilimanjaroGuide.com
www.DiscoverNeem.com