Case Studies: Hard Goods Sellers/E-Commerce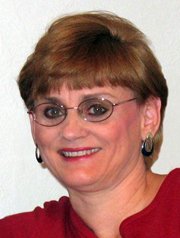 Health concerns forced Louann to resign from a much-loved full-time position managing a florist shop and handling wedding contracts. But she wasn't financially ready to take early retirement.
Flash forward and Louann is now the proud owner of a thriving e-commerce business where she teaches brides how to create their own wedding flowers and provides the supplies they need to accomplish that goal. Creative information + well-stocked store = one-stop shopping for brides! On top of that...
A florist wholesaler was so impressed with her site's traffic and sales growth that he drop-ships Louann's orders, which means that she has access to a warehouse full of products that she doesn't have to spend a dime on until she sells them!
"My first year in sales were over $12,000 and the following year I more than doubled it with over $32,000 in sales. I anticipate continued growth and have had great satisfaction in knowing that my business is growing by leaps and bounds."
Read how Louann stepped outside of her comfort range to take control of her financial future
and build a profitable e-commerce business that's always open!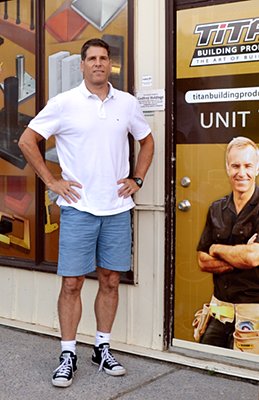 An "offline entrepreneur," Richard is using his SBI! site to drive sales out of this world. Richard's product development went from the city dump in Ottawa, Canada to a licensing deal that distributes his unique, patented fence post stabilizer for wooden decks in stores throughout the United States.
His theme-based content site allowed him, as Richard says, to seed the market, prove the concept and then create a buzz that now has people going into stores and demanding his product.
"The website has allowed me to seed the market, prove the concept and create incredible buzz among the public who now go into stores demanding the product. This is how I was able to level the playing field and run around the big corporations to get my product to market."
Richard credits personal tenacity, intense desire, and his website
for sold-out inventory, global exposure, and licensing deals.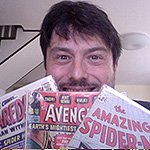 Ashley combines a passion for comic books with a love of web business, and has created a web "auction" hero!
Ashley publishes guides on prices of vintage comic books, and how-to's for people looking to dispose of their collections. People with a problem to solve (how to sell old comics) search for help on how much their books might be worth. His site also offers a free value appraisal service.
Ashley then buys comic book collections from visitors who wish to sell, and breaks them up for resale on eBay and in offline auctions. He also makes a commission when people buy comic books from eBay after reading his articles.
The eBay phenomenon has allowed "little guys" to become dealers in rare or vintage collectibles. With a ready market of millions to sell to, the problem for dealers is how to source items for their inventory. By helping people to help themselves downsize or dispose of unwanted vintage items, you can attract sellers without effort, and solve the problem of how to find great stuff to sell on eBay, or offline in a "real world" store.
"I gave up full-time eBay selling years ago. It was simply too challenging to source great vintage toys." I spent far too much time chasing new collections. But by implementing the skills I learned from my other SBI! businesses, and combining the traffic my comic book site generates with my eBay selling skills, I've created a really fun and profitable business which is growing faster than a speeding bullet!"
Read about Ashley's incredible journey.
Click here for more information on how SBI! is used to sell products.