SBI! Reviews: Coaching Business - Update
Vegan Diet and Nutrition
So a funny thing happened on the way to my 6-year website anniversary...
I discovered that I have a full-fledged business on my hands.
Now, that might sound exciting, but honestly it has scared the bee's knees out of me. While my intention when I started my website VeganCoach.com was to eventually support our household, I wasn't sure if it would ever come to pass.
Well, it has. In spades!
Another thing that I didn't realize when I started my website is exactly what it means to run a successful online business. Perhaps I had a romantic notion that I would get the website going and then sit back and collect the money on easy street. Talk about getting it wrong! Oy vey!
The Best Advice I Can Give
If you are considering starting your own online business, you really must be prepared that you actually might succeed at it. And you must know that it is a business, and a business takes time to grow. And then it must be tended to on a daily basis because there is ALWAYS something to do.
That's why I highly recommend that you LOVE the topic you are writing and teaching others about because it will keep you going when the road gets long and winding. Fortunately, my topic is my life.
It seems there are three categories that all the activities that go along with my website fall into…
The Fun Stuff: It's easy and fun and energizing for me to talk about the food that I crank out of my kitchen, sharing the recipes I create, taking food photos, writing my blog, and gathering up recipes from various chefs and restaurants I visit so I can share them with my audience.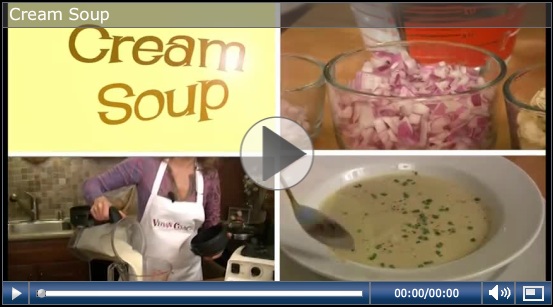 And the video project we have always talked about and planned for is finally underway – Cooking With Sass! It's a huge challenge, thoroughly satisfying, and a hilarious blast – oh, the behind-the-scenes out-takes I could show you!
The Energizing Stuff: There is nothing like interaction with website visitors, customers, and clients to keep you energized. Customer service is a high priority for me – always has been and always will be. And there are so many other cool things that come with the territory, such as creating informational eProducts from start to finish that specifically target my audience's needs, as well as discovering and sharing products, websites, and books that help to make my own life easier and that I know others will find helpful as well. And of course, the entire organic process of building a business that you have TOTAL control over. Sometimes I have to pinch myself – how did I get so lucky?
The Not So Fun Stuff: There are also a lot of things that go along with a business like this that I am not exactly good at doing – I mean, come on, both halves of my brain can't be brilliant! :-)
Fortunately, hubby Jeff – my life partner and now business partner – takes over all the stuff that I don't like to do and am not good at such as accounting and all the "number stuff" that goes along with running a website, filming and editing videos, and working with all the orders for products we sell – it's a lot of work, and frees up my time to do what I do best.
You Can't Do It All
Over the past 6 years of running my business, I did it all. Yes, I worked myself into the ground sometimes, and grew a few new gray hairs in the process. But that's because it is incredibly difficult for me to NOT do it myself. After all, nobody knows how to do it like I do.
Perhaps the best thing I have learned with the addition of Jeff as a full-time partner in this business is that I cannot do it all – and I shouldn't do it all. It's okay to ask for help, and it just might work out that someone out there can actually do it better than you. Believe it or not!
Lessons in Fun
As I mentioned, my website now supports our household, and hubby Jeff has joined me 100% in the business because there is just SO much to do.
But it's not all work and no play.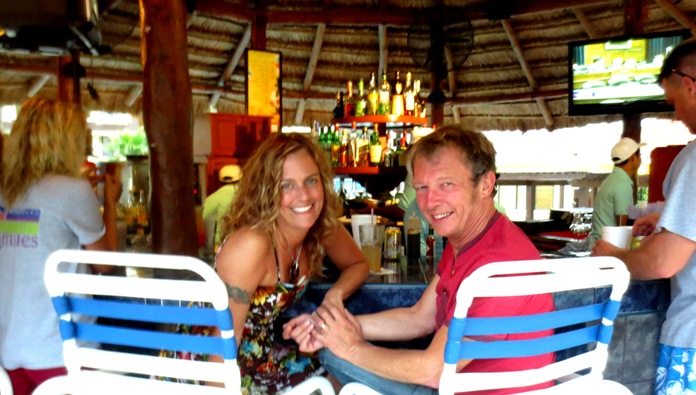 My portable website business has allowed us to travel quite a bit over the past year. We embarked on a 3-month trip around the U.S. visiting friends and family, hopping on a cruise ship for a couple weeks, and even spending 3 weeks in Cancun.
Of course, there was a lesson waiting for me there too – traveling around is cool, but it can be difficult to concentrate when you keep moving around to new locations. So setting up a little office in every hotel room or condo has been pivotal to keeping on track with my business. Whether traveling or at home, you must have your own space so you can relax and the creativity can flow.
Some Closing Thoughts
If I can leave you with a few ideas – perhaps lessons – I have learned over the past year?
Get serious about your business and be clear on where you want to take it because it is a direct reflection of who you are and what you want to portray to the world.
If you feel confused or overwhelmed, take some time to step back and take a deep breath. Rome wasn't built in a day.
It's okay to ask for help.
You must have a plan and stick to it. Keep careful track of all the stuff you have to do, both in the short term and the long term so nothing falls through the cracks.
Take care of your health, eat right, stay fit and active to counterbalance all the time spent in front of the computer – and find a good chiropractor.
And finally, find time to sit back and enjoy yourself because life cannot all be about work, even if you love the work you do.
Wishing all of us a healthy and prosperous year ahead. Enjoy your day!
Patty "Sassy" Knutson
http://www.vegancoach.com/