SBI! Reviews: Coaching Business
Vegan Diet and Nutrition
People come knocking at your virtual door!
It is surely the easiest way to build a coaching business.
Finding My Way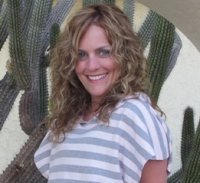 To begin with, I have never been happy working for others. Some might call it a "rebellious streak" (my poor Mom - I was not an easy child to raise). But working for someone who sets the rules? Oy! That just doesn't fly with me. Working for myself has always been at the top of my life's to-do list.
Over the years, I had attempted several small business start-ups. Most of the time I found moderate success, such as in 2003 when I launched "Whirled Peas Personal Chef Service" to put my vegan cooking skills to work.
Getting paid to cook for others seemed like a dream come true. Plus, most of the behind-the-scenes work, such as menu planning, invoicing, and recipe testing, was done at home. SCORE!
Soon it became obvious that some knowledge about nutrition would be very helpful to me in the creation of balanced meals for my clients. So I studied and became certified in human nutrition. Now I could offer an additional service to my clients that would set me apart from other personal chefs in the area: Nutrition Coaching.
To my delight, I loved helping others with the nutritional part of their diet. So I started a second small business on the side which focused specifically on vegan nutrition coaching.
A Portable Service
Coaching gave me the flexibility I needed...
Jeff, my bestest friend and hubby, is an entertainer whose career offers him the opportunity to travel on cruise ships. Since our number one priority in life is to spend time together, I have always gone along for the ride.
Of course, this placed my career on hold every time we went away, making it very difficult to build a solid list of personal chef clientele.
From a traveling perspective, the coaching side of things made more sense. Coaching clients via phone (or email) enabled me to continue working whether I was at home, or away from it for extended periods of time.
Marketing Blues
There was just one problem. The coaching clients were few and far between. Although I placed business cards all over town, created partnerships with similar businesses, and even presented my coaching service to various networking and other local groups, it was nearly impossible to find coaching clients. Reno, Nevada (my home town) is not exactly bursting at the seams with people looking for vegan diet and nutrition coaching.
If you are a coach or any other type of service seller, you may have experienced a frustration similar to mine. Here you are ready and excited to put your skills to work, offer assistance, even change lives, and yet your seemingly endless marketing efforts simply do not bring in the clients.
A Fateful Day
I was playing around on the internet one day hoping to find a way that I could mesh my vegan cooking and nutrition skills with a business I could run from wherever without any interruption of income.
You can imagine my surprise when I actually found the answer I was searching for with SBI!.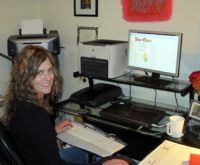 SBI! planted a seed in my head that I simply could not let go of: build a website/online business focused on a topic I know and love. Well, I certainly had a subject I know and love, but building a website (and creating an online business with it) was new territory. I knew nothing about the online world except for checking emails and doing Google searches.
With the help of SBI! and their incredible guidance, I began my journey into creating a website. The promise this held kept me awake at night with the excitement of what lay ahead. I jumped in with both feet, spending hours upon hours doing exactly what SBI! instructed.
I decided to build a website that teaches vegans (and veg-curious) the basics of vegan cooking and nutrition. This would allow me to make the best use of not only my vegan cooking talents, but my passion for teaching others about vegan nutrition.
A Successful Coaching Business Is Born
It has been nearly 4 years since I started my online business, VeganCoach.com. And it has been absolutely everything I wanted.
Because my site can reach out to so many people means that I have a never-ending flow of clients looking for vegan diet and nutrition coaching. Such a switch from my original business here in Reno! I can't express how fantastic it feels to have the desire to reach out to help people and they come knocking at your virtual door! It is surely the easiest way to build a coaching business.
The number of people who write to me each and every day telling me how much my information-packed website has helped them is humbling. Currently, on average, 2500 people visit my site each and every day. That's at least 75,000 people each month! To be able to help so many people in such an important way is sometimes hard to wrap my head around.
Show Me The Money!
You might be wondering how exactly my website makes an income. While my fairly young website makes a decent income each month, it has certainly not been any sort of "get rich quick" scenario. But the income grows steadily each and every month so I am able to make a healthy contribution to our finances.
The interesting thing about building your own website/online business is there are SO many ways you can make money with it.
As you may have guessed by now, there is my Vegan Diet and Nutrition Coaching Service - and yes, it is an amazing feeling when someone contacts me asking for coaching assistance.
Still, whether online or off, there is always the challenge that there is only one of you, which limits the amount of one-on-one coaching you can do. So I created various eBooks and eCourses, which provide a convenient way to bring your knowledge to the masses.
You do the work once, and the sales go on auto-pilot. For instance, I offer a 7-week weight-loss course which I deliver via email using the auto-responder tools SBI! provides. This is perhaps my most popular course and brings in a very nice income each month.
My site also makes money through drop-shipping hard goods, affiliate relationships, and selling ads on my site.
The most exciting part is that I have only scratched the surface of what is possible with my website. I have so many plans that there is no end in sight to the income I can (and will, fingers crossed!) generate.
Not bad, for someone who knew nothing, zip, nada about how to build a website!
A Top 1% Website!
Since I started my site VeganCoach.com continues to move up in the ranks in internet land.
Having a top internet business means that people find my site and spend time here. The search engines (like Google) notice the party at my virtual doorstep and reward me with better ranking. This in turn brings even more people and their friends to my site.
Create Your Own Destiny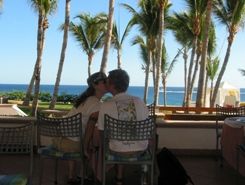 Jeff now sees the possibilities that lay ahead with my website and has joined me in the business. We have always liked working on businesses and projects together. So not only have I found a career I love, my sweet babes is going to be a part of it! This is the icing on the whole yummy cake.
Because I work from home, Jeff and I are able to spend loads of quality time together.
And we are now able to travel whenever the opportunity presents itself -- San Francisco, San Diego, Los Angeles, Costa Rica, Cabo San Lucas -- without any interruption to my online business, coaching service, or income. I just bring my computer along, and find a cozy coffee shop each day to check that everything is running smoothly.
My dreams are coming true on a daily basis. I have SBI! (and my rebellious streak) to thank for it.
Wishing you the life of your dreams,
Patty "Sassy" Knutson
http://www.vegancoach.com/