SBI! Reviews: Selling Your Own Products
Update #1
"I will be moving out of the basement and garage
and into my first warehouse!"
The previous 12 months have been amazing. The site has grown by leaps and bounds.
The last time we spoke, my best traffic days were about 1200-1500 visitors a day. This year, my traffic jumped to 5000-6000 unique visitors a day!
This has really caused a big increase in product sales. My AdSense income also grew to between $1500-$1800 a month.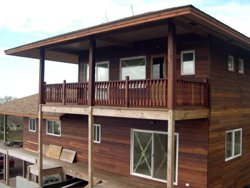 The traffic boost has had such a positive effect that I did some testing to see if it was necessary and profitable to even use Google and/or Yahoo! Pay per Clicks advertising. My testing revealed that while I was getting traffic from my ads and some sales, I wasn't break even with my investments. On the other hand...
When I looked at the conversion rates of visitors who came to my site from generic searches, I was shocked to see the results. By far, the best sales rates were from people who visited my site. When they first arrive, they are not necessarily looking for my product solution. These people are looking for honest discussion about various related building issues - which is exactly what I provide on my site.
After visitors explore my site, they come to the realization that I have a great product that can solve their problem. They have confidence in me. I have earned their trust and they are happy to deal with me.
I am so excited about the unsolicited testimonials I have received. You have to read them to believe them! It brings tears to my eyes, after all the long and hard work I put into my business. It is such a blessing.
I have also used Content 2.0, which has been a great experience. I use it for my FAQ page and for an Annual Deck Building Contest. The free content it creates helps me out and it performs well on the search engines. More traffic!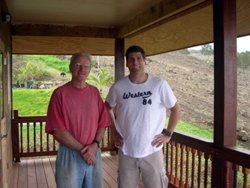 So what can I say? My site is just the best thing in the world for growing my business. I will have many new updates and a new Shopsite shopping cart next time.
But the really exciting part is that I am growing the product line as customers tell me what they want to complement my original post anchor. I have been set free! I now have both the creative license and the financial resources and experience to develop these new products and bring them to market. So I will have over 12 products for the coming season!
My brand is growing! My company is evolving into a building products company with a unique value proposition that sets me apart from my competitors. I try to always create building product solutions that, as best as humanly possible and within the laws of physics, bring good looks together with high performance. It's usually a sacrifice to have one or the other. But all my products exemplify this spirit and my customers know it. So that is what the Titan brand is all about.
I will be moving out of the basement and garage and into my first warehouse next year!
Stores continue to come on board across the country and I am now doing three prominent trade shows a year to hit the heart of the big buyers in the industry.
None of this, I repeat, none of this would have been a possibility for me without my SBI! site. It is my most powerful weapon for being directly in touch with my customers and they go tell the stores to get my product on their shelves. I could never have built my dream as quickly as I have without the effectiveness of an SBI! site and the total control I have over it.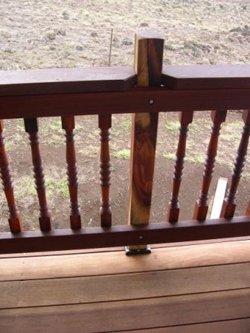 Ken Evoy has given me a tool and a chance to make my dream happen in a hyper competitive world. Is there anything else I can say? Not really.
So I hope that the next time we chat, I can tell you that my first box store contract came through. But if it's not that one, then the next will. How can I be so certain?
It's because my site fuels the minds of my customer base (with whom I deal directly) and further proves the success of my products. People in the industry are watching me closely and this only motivates me to work harder, deliver better products and keep building the Titan brand.
Richard Bergman, LLB
President, Titan Post Anchor Systems
Editor, http://www.decksgo.com