SBI! Reviews: Rental Agency
Update #7
by Fiona McCardle and Jim Andrew
Kaaaaching!!!!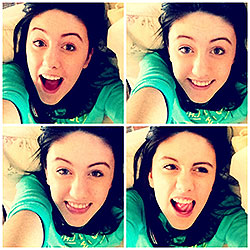 "Job done," what site should I do next?
Way back in the hazy, halcyon days at the beginning of the century, when we were young and naïve, we thought we could conquer the cyber world using only a laptop and a bit of wit, banter and repartee.
It seemed like every day had 28 hours, every week 9 days and the possibilities stretched off into the endless horizon. At one point I had over 30 site domains "name parked," just waiting for me to knock together a quick site!
Fast forward to 2014, reality check! The realization that days can't be stretched to more than 24 hours and you can't actually do 30 sites at once (at least I can't).
So What's My Point, Caller?
My point is that SBI! is fantastic. It just works.
Don't be surprised when you see dozens of possible site ideas popping up in front of your eyes. Nor should you bat an eyelid when your keyword research spews out bucket loads of top keywords that no one else seems to be exploiting. The temptation is to frantically attempt to do it all.
Stop, slow down! After more than a dozen years using SBI!, my main advice these days is: don't take on the cyber world just because you can.
Use the SBI! tools (especially my favourite, the Brainstorm It! tool) to research, focus, pick and choose. Make sure you carefully choose a site idea that has good potential based on solid research. Then work hard (yea, that part doesn't go away) to build a well designed, site structure based on the SBI! Action Guide (I still refer to it even after all this time).
Word of advice, don't think you have to understand 100% of everything. I prefer working on a "need to know" basis these days.
Once you have your site up and running, it's not necessary to try and do it all yourself. It's not cheating or taking the easy way out to collaborate with others, outsource, delegate, etc.
Our Own Reality Check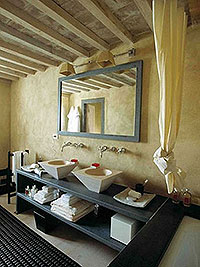 So how does what I've written so far relate to our site, rent-a-villa-in-tuscany.com?
Firstly, we no longer have dozens of site domains waiting in the wings (sure someone else might grab some great site ideas but I can live with that).
Our main objective these days is to focus on our niche and make it the best we can. After analysing our market, we now concentrate on what our clients want: top quality, private Tuscan villas with pools and good services. We don't try to cover every base (even though we had pages with top rankings on Google for them).
For the services, we collaborate with a number of trusted local companies, we couldn't personally do all of this ourselves (in the old days we probably would have tried!)
On the Personal Side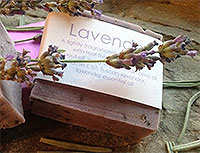 Away from company life we are all keeping busy. Fiona has turned our kitchen into a chemistry lab making her own olive and lavender soap (yes, she probably could set up another website but we'll leave that one for now!).
After a visit from fellow SBIer "cool kid" Elad a few years ago, and hearing about his ambition to become the next Real Madrid goalkeeper (he's starting with the Israeli Division 3 and working up), I decided to set my sights on the rookie roster of the Detroit Redwings NHL hockey team.
Just in case that might be a tad ambitious, I've started with the local roller hockey team. I'm old enough to know better but it's great fun and gets me away from my laptop.
Our "baby" Rosie is now a 14 year old, ballet dancing teenager, who is studying fashion design. Rosie has also started helping me take photos of villas.
What Does the Future Hold?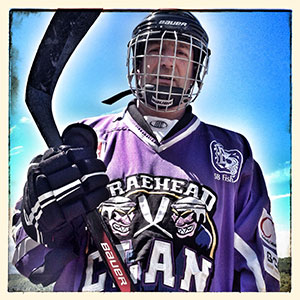 Fiona might open a soap factory!!!
I might play for the Detroit Redwings!!!!!!!
And Rosie may launch her new collection at Milan Fashion Week!!
No, on second thoughts, I've just remembered: Focus on your niche, keep it real and work hard!
It's more likely we'll add more carefully selected, top villas to our portfolio, and collaborate with a number of top level partners who have suitable clients.
Follow my advice: focus, keep it real and work!
Good luck.
Fiona McCardle and Jim Andrew
www.rent-a-villa-in-tuscany.com