SBI! Reviews: Rental Agency
Update #8
Must let the kind folks at SBI! know what's happening here in Tuscany I said yonks ago and then got waylaid! As usual lots to keep us busy. OK, here's a quick update...
On a Personal Level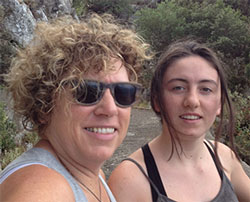 Our "baby," Rosie is getting close to being 18 this year! Our sushi-loving, dancing, fashion student is looking forward to a busy summer, visiting Scottish Art schools with a couple of friends before a well-deserved rest on an Italian beach, tough old life!!
If Fiona isn't amusing herself in her vegetable patch, trying to keep the porcupines at bay, she's turning our kitchen into a mad scientist's lab as she works on her range of Tuscan soaps and cosmetics (and yes it could turn into something bigger!!).
Me – I vainly try to keep up with the youngsters at inline hockey (unfortunately some of them play for the Italian national team!) and take way too many i-phone photos of everything except Tuscan landscapes.
And How's Our Online Business Doing?
We no longer have discussions about whether SBI! works or not (after 15 years we are pretty convinced!).
We have also come to the conclusion that one online business done well is quite enough (we have no ambitions to take on dozens of staff and build a multi-national), and keeping up with an ever changing Internet is enough of a challenge.
I've recently finished a site makeover that took me way longer than I expected. The actual site redesign part was painless and quick, but I took the opportunity to update hundreds of photo albums/information etc.
Whilst keeping a simple, clean design, I hope you agree that it looks up to date and modern. I still feel we could develop all our social media content a lot more and it's something that I will be working on in the next few months.
We have also expanded our collaborations with more luxury level partners, tapping into their client bases. The more sources of client enquiries the better.
We are constantly adding more villas, which suit the needs of ever changing "fashions" in luxury villa rentals. Modern interiors, air con throughout and heated pools are on the "must have" list of many guests this season.
Just when you think you've seen it all, another stunning property takes your breath away. Check out Villa Marmo Bianco on our site, probably the first time you've seen a Tuscan villa with an opening roof, shaped like "bird's wings"!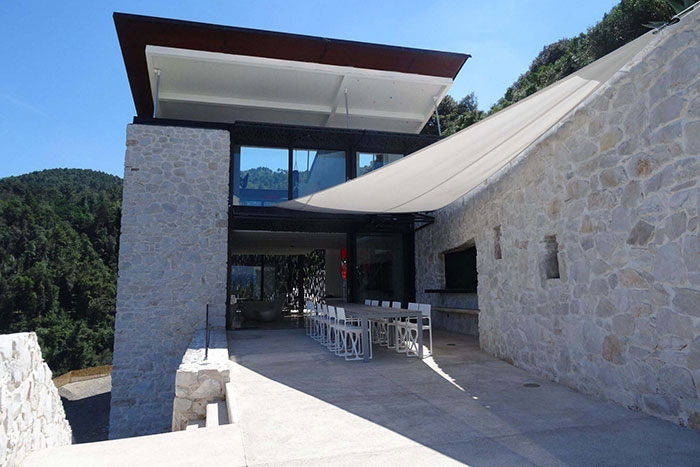 On a more serious note, we've also had to deal with various world events, which were totally out of our control – although the terrible earthquake, which hit an area of Italy East of Rome, was many hours away from Tuscany and didn't affect the area, it did make a difference to enquiries and bookings for a time.
Other events seemingly unconnected to holidays and Tuscany can also have an effect on people's willingness to commit to booking holidays many months in advance.
Neither SBI! nor we have any magic solutions to world events. We can only keep doing our best to reassure people and continue to over-deliver with our services and advice and see how things play out.
The Future
Rosie has one more year of school to complete, she's thinking of studying "something creative" so our plans will depend on what she decides to do.
The future of our online business and the next stage of our lives will depend on what happens in the next year or two.
We have a number of possible projects in mind. Fiona's projects tend towards making or growing something and mine tend towards image making.
One thing is for sure, SBI! changed our lives forever and after 15 years we are still learning and facing the future with optimism! We'll keep you posted where life takes us next!
Fiona McCardle and Jim Andrew
www.rent-a-villa-in-tuscany.com