SBI! Reviews: Destination Sites
Update #4
No Longer a Teen, Monetization Upgrades and Increases and "Stage 3" Monetization Under Consideration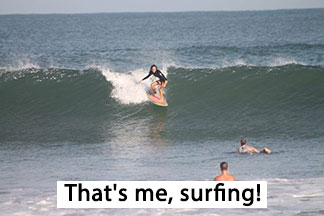 In Update #2, years ago, I wrote that "I'm bored."
Not any more.
After graduating from university a few years ago, I moved to Anguilla and decided to push Anguilla Beaches's presence to a new level.
Much has changed. Superficially, there was an entire site redesign, including mobile-friendly web pages.
And my social presence has gone from lightweight in social media to dominating in the 3 channels that matter to me... Facebook, Twitter and Instagram. I guess you have to really commit to it and get to this level before you can FULLY understand its power.
It's more than what SBI! teaches you, although that's important, of course. Social media both PREsells and builds your "Brand Of One" even bigger - much bigger. It sends traffic both directly (through links and via profile) AND via direct entry of your URL into browsers.
For me, though, what's most impressive is how major resorts, villa owners and just about every business in Anguilla knows me and wants to do something together.
It's hard to explain, but I can't emphasize enough how important it is for solopreneurs to dominate in at least one channel for your niche. It won't work if you just do it because SBI! says you are supposed to.
You really have to commit to it!
SBI! has written several excellent articles on how to stand out and (my Dad tells me) is preparing Social Media Action Guides to help folks go from scratch to intermediate (beyond there, he explains how you teach yourself, which is what I've been doing). It's very much like SBI!'s bigger Action Guide, same idea except for social media.
Monetization, Stage 2
I have not yet reached, though, the most important transformation... monetization.
When I was 14, the money I was making was crazy for a teenager.
When I was in university, it was still excellent, but I was starting to think ahead.
Now that I'm well into my 20s, it was time to move from lower-paying passive earnings (AdSense, affiliate marketing) to more "active" and higher-paying models, models where I am in control. I got tired of Google's rules, as well as lower payments despite higher traffic, not to mention ridiculous ads on my site that had nothing to do with the Caribbean.
And affiliate income, too, was just a squeeze. I chopped it all over the period of a year and replaced it with what are now my two primary sources of income...
1) The Anguilla Card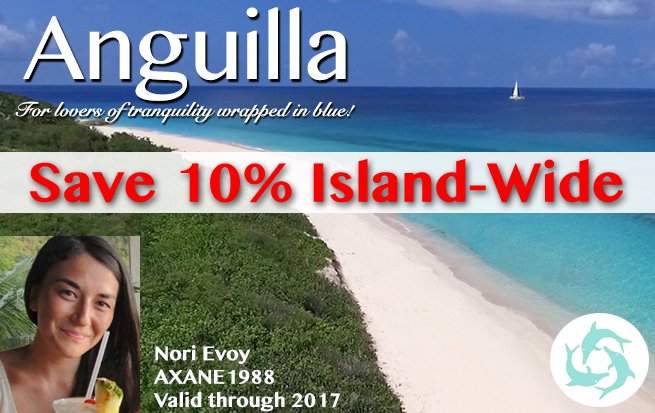 I created, designed and developed this discount card, taking a very classy high road for the particular demograhic that Anguilla receives.
I have a full-time employee now, who writes and helps in other ways. Part of his job is to print and deliver the Card.
It's more work, especially when getting it all set up. More than AdSense, although I hated optimizing placements, adjusting to Google rules and all that stuff anyway - it felt like I was working for a few nickels. And with a full-time employee, my personal work drops considerably.
The Anguilla Card is now in its 4th year, grows each year due to the growing number of repeat customers and has grown from 20 to 70 partners. I have more requests to be on it than I can meet - there is a waiting list.
It earns me twice as much as AdSense ever did and I am no longer under Google's control, on their platform where I'm subject to their whim. That is a poor business model if you want to grow a business with serious equity.
2) Sponsorships

Sponsorships are like ads except so much stronger for both my sponsors and for Anguilla Beaches. When you have followed SBI!'s process, you develop a large base of people who trust and like you. You can reach them repeatedly through e-zines, social media, RSS and so forth (even site notifications).
When you place a Google ad on your site, odds are that it is semi-relevant, at best. And visitors know it's a pitch for something or other. All that good will counts for nothing.
Compare that to the unspoken, implicit message of sponsorship. Sponsors are my friends. They support me with their sponsorship. Those who follow Anguilla Beaches know that I would not, in turn, send them to a bad experience.
It's WIN-WIN-WIN. And it pays much better than Google Ads.
There is more work during the setup. Getting those first 20 partners took a lot of convincing. But once the card was out, others saw it and felt that they were losing business (they were!).
Growing it since then has been a lot easier. You do have to learn things like customer support on the fly (SBI! even has articles on that) and manage the occasional "thing" that comes up. But it's worth it.
Again, I not only earn more, increasing each year, my business is now totally under my control.
In case you are wondering what happened to all the other models that I outlined in my previous update? They were all either folded into the above 2 models or they remain up as minor income contributors. The DVD got out of date, so when inventory ran out, we stopped selling it.
The Future?
I absolutely love living in Anguilla. You live free here - free in every sense of that word. I surf when the swell is up, a sport I fell in love with. There are days when it feels that I know just about everyone on the island, and that every tourist knows me (it's cool when they come up to me and thank me for Anguilla Beaches).
I guess I am at that stage where solopreneur becomes entrepreneur, looking for bigger opportunities. The #1 question that I pose myself is how to maximally leverage the value of my PREsold traffic.
I'll summarize where I'm at and hopefully heading...
Maintenance of the site is low, even though it is now well over 1000 pages. We update whatever needs it, add what's new and archive content about establishments that are no longer with us (people wonder "whatever happened to").
Social media takes about an hour per day. Once you develop a set of approaches that works well, it's quick and fun. Each is strikingly different - once you get how to work with that, good things happen.
It's monetization, though, that is top priority. It's time to shift into third gear (first was passive income, second is "active" income that I control).
I am looking for a small hotel or perhaps a villa that could be converted into a mid-priced bed and breakfast. Vacancy rates in villas are not good, which is an opportunity because I am confident that we could fill "Anguilla Beaches Hotel and Bar" by the beach thanks to our reach and reputation.
If I can pull this off, it would be STAGE 3 Monetization, going from passive to active to "active-BIG." STAGE 2 doesn't have to disappear this time, though. :-)
Like my Dad says, there are 2 types of solopreneurs. I've done the first (truly "solo" with passive monetization) for 10 years. It treated me well and many "solos" are fierce about keeping it simple. Passive monetization was excellent when I had less time and no inclination to grow my own products.
I've taken one big step up already and will never look back and working for BigCo's.
I think I'm ready to move up. Just waiting for the right opportunity. :-)
Thinking Back
When I think back to how this started 14 years ago, learning the basics such as how to write to tell a story, I appreciate what SBI! does more and more. Even now, it keeps me up to date with important developments or great new ideas.
My university friends (the ones with jobs) aren't doing what they'd love to be doing. A few say that they like their job and I believe that one loves it as much as I love what I do. That's the impomrtant thing, I believe...
If you wake up feeling lucky to be paid for what you "do for a living," life is good. When you do it in a place where winter is just a word and in a culture where freedom/"do your own thing" is paramount, well, life really is pretty good.
Nori Evoy
anguilla-beaches.com