Writing and Selling E-Books Update 4
An SBI! Review
It seems that over the past couple of years I have moved into a sort of semi-retirement mode. It hasn't been deliberate, but now that I have an established a core business online, generating income in automatic mode, the need to be working all the time is much less than it was during the early business-building years.
Enjoying Life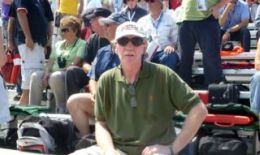 I know it might sound boring to some, but I continue to enjoy life close to home in Montreal attending such events as: the Formula One race at Circuit Gilles Villeneuve as well as multiple performances and events related to the International JazzFest and the International "Just For Laughs" ComedyFest.
I have become a big fan and user of Montreal's new Bixi Bike rental system. I can be seen throughout the summer cruising around on my Bixi in Old Montreal, Parc Jean Drapeau, and various parts of downtown.
Now that I have a more flexible schedule and lots of free time I am able to give visiting friends personally guided tours around the various sites of the city. With my online business on auto-pilot I can now enjoy things that I never had time for before such as river cruises, art galleries, museums, and the like.
Tweaking and Optimizing
When I did spend some time working this past year, I focused on improving what I already have, as opposed to creating new products and services. I suppose I'm getting lazy as I get older but it seems to me that it is much easier to make incremental improvements to what one has already created, rather than always starting something new from scratch. Here are some examples of how I did that:
By conducting additional keyword research I was able to create almost 50 pages of new quality content for my main website which resulted in a total traffic increase of 23% in terms of unique visitors and visits. As a result, that site attracted almost 6 million free keyword-targeted visitors.
I made a concerted effort this past year to improve conversions via my half dozen primary affiliate merchant partners. I studied their products and product landing pages carefully and found ways to create new/revised content that would attract more and higher quality visitors to click through to their sites. As a result, my revenues from these affiliate partners increased by more than 33% over the year.
Creating My First Kindle eBook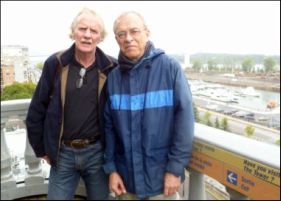 After watching this "eBooks for e-readers" space develop over the past few years, I finally broke down and created my first eBook product that specifically targets amazon.com's hand-held Kindle e-reader. Although there are other types, I chose the Kindle eBook format for my experiment because amazon.com has by the far the biggest platform for worldwide distribution of these types of eBooks.
It is still early days, so the jury is still out on this experiment. Nevertheless, what I can say so far is that eBooks formatted to be read in these e-readers are NOT perfect substitutes for regular paper books or even for PDF eBooks. In terms of sales channel performance, it is too early to tell but so far my "how to" eBook is not flying off of the virtual shelves. And I'm talking about an eBook that has been a proven seller over the years in both PDF eBook format and as a POD paperback.
Pondering the Future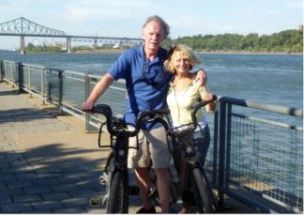 A question that has been on my mind quite a bit for the past year or so is -- what will I do with the rest of my life? Now that I seem to have a dependable online source of income, based on multiple income streams, my attention is beginning to shift away from "survival" mode - which I was in for a number of years - to "what next" mode. For example: do I want to start travelling internationally or get involved in volunteer-based service work, or both? I hope I will be able to report more on this when I do my next update.
Shaun Fawcett
http://www.WritingHelp-Central.com/