SBI! Reviews: Writing and Selling E-books
Update #5
Six Years Later...
A great deal has happened since my last SBI! Case Study update. That was way back in May 2011! At that time my network of writing help websites were grooving along, attracting more than 6 million visitors annually in free targeted traffic, and generating significant income as a result.
Then Google's Penguin and Panda shake-up of online search happened, causing my traffic and income to suddenly plummet precipitously!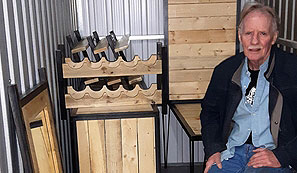 Surviving the Google Penguin-Panda Shake-up
After the dust had settled -- about 18 months later -- my ongoing online traffic levels and associated income had levelled off at about 35% to 40% of what they had been before 2011.
My particular approach throughout that whole Penguin-Panda debacle was not to overreact or panic like a lot of folks seemed to be doing at the time. After all, I knew that my primary traffic magnet site (SBI!) had been built on a solid foundation of high quality, original content targeting my particular niche.
So, I didn't want to start rushing around in a tizzy and throw out the proverbial "baby with the bathwater."
As per the long-time SBI! philosophy, I had always focused on developing original, targeted long-tail content in my particular writing-help niche. I carefully avoided using any of the myriad "blackhat" techniques that Penguin-Panda were designed to clean up.
Nevertheless, even though my websites were never directly penalized, there was one area where my sites received significant collateral damage – loss of traffic from article directories. Between 2006 and 2010 I had made it a point to deliberately and systematically post legitimate niche-related articles that I had written to dozens of established article directory websites.
As it turned out, most of those article directories were completely wiped out during the Penguin-Panda scourge. As a result, my sites lost significant targeted traffic that had been coming directly from my author links posted in those directories.
Rather than panic -- and after taking many deep breaths -- my main reaction to all of this was to systematically review and update all of the hundreds of pages of content on my main website, and refresh them with value-added material wherever possible.
I believed that if I continued creating and posting quality content in my niche, my sites would eventually be rewarded with additional traffic. I also made sure to get that entire website updated to be mobile-friendly.
As a result, traffic levels have stabilized in the last few years. In fact, the last time I checked, traffic was trending upwards, at about 10% to 15% above the previous year.
Finally Moving On
As I shared in my 2011 case study update, by then I had seriously started to wonder what I was going to do with the rest of my life. I think it's fair to say that the whole Google Penguin-Panda fiasco forced me to put those thoughts on hold for a couple of years while I did whatever I could to keep my online business current and relevant.
By the middle of last year everything seemed to be under control and I felt that I had done all that I could; so my thoughts once again turned towards the future.
By the end of 2016 I had decided that after 16+ years online as a writing help webmaster and the author of numerous how-to books/ebooks related to writing and online publishing, it was time for me to move on to something else.
And, my new endeavour is completely unrelated to writing and publishing! In fact, I have decided to go into the furniture design and fabrication business. Really!
It all started a little over two years ago when I made a coffee table for my daughter out of recycled wood and industrial steel. One day we were shopping in a high-end furniture store for a coffee table for her new condo and we saw a design that she liked a lot.
I noticed that it was made of steel and what appeared to be upcycled wood. Before thinking it through, I blurted out "I can make you one of those!" (It just so happened that way back when I was in my teens and twenties, I had done a number of projects involving both woodworking and welding.)
Long story short, I designed and built that table for my daughter based on a photo of the one we had seen in the store, and it turned out really well. Everyone who saw it liked it, and I really enjoyed working with the combination of upcycled wood and raw steel.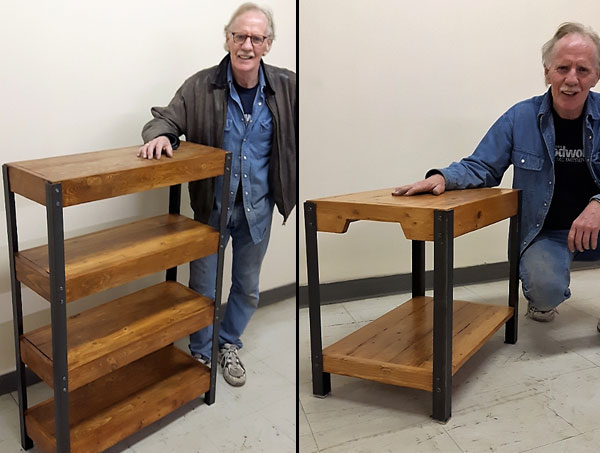 Since then, I have designed and built almost 20 different prototypes that I plan to present publicly for the first time this summer. That launch will be in a couple of months via a website and social media campaign, once my trademark gets officially registered. I'm hoping to turn it into a small local business that produces custom-order furniture that will be made using my two favorite materials: industrial steel and recycled pallet wood.
So, as you can see, I'm far from in retirement mode; it was just time for a new direction.
Selling My Online Business – Lessons Learned
I learned a few valuable lessons during the process of finding a buyer and selling my web properties. In my case, that involved selling off: 14 websites (hundreds of pages of unique niche content), source content for 15 to 20 books/ebooks, and an opt-in list of 35K active subscribers.
Here are the main lessons learned:
1 - Target a buyer in your own niche
About two years ago I was contacted by a man who was in the business of buying established websites with ad revenues, like mine. He made me a low-ball offer but since I wasn't quite ready to sell, I didn't even counter at that time.
What I realized though was that he was primarily interested in the residual ad revenues my sites were bringing in. When I did decide to sell late last year, I had a particular buyer in mind who I knew operated websites in almost exactly the same niche as mine.
I contacted that webmaster directly and told her about my targeted traffic and content. She was immediately interested and I could tell right away that she was interested in much more than just the residual ad revenues. In fact, all of my content, my related books/ebooks, and my opt-in mailing list were of great value to that webmaster.
She could see the value of an additional 2+ million annual targeted visitors in her own niche to grow her current business. To her, the ongoing ad revenues were a "nice to have," but it was all of the targeted traffic and subscribers in her niche that represented the most value for her.
We had no difficulty agreeing on a mutually acceptable fair price, and it was more than twice what that chap had offered me two years before.
2 - Use an Escrow Service
An escrow service is a third party that holds onto the buyer's money until all of the agreed properties have been transferred from the seller, at which point the buyer approves the release of the money.
However, before the buyer deposits any money with the escrow service, both buyer and seller have to first reach, and mutually sign-off on, their own Memorandum of Agreement which details the terms and conditions and the agreed price for the sale.
Once that is done, both buyer and seller register with the escrow service and the rest of the transaction is handled through that third-party service. This process protects both parties should there ever be a dispute.
My buyer and I used www.escrow.com. We were both quite happy about how everything was handled. (The escrow fees were surprisingly low too!)
The Silver Lining
When I started my first online writing help website with SBI! back in 2001 I had no idea what it would lead to.
Not only did I end up with a network of writing-related high-traffic websites, I authored at least 15 to 20 how-to books/ebooks! Who knew!?
And it allowed me to earn a very good income entirely online for more than a decade.
Then at the end of it all, came the silver lining! Everything I had created over the years had value for someone else who was willing to pay me a decent price for the results of all of my labors!
Even though I've now decided that it's time for me to move on to other things, I'm very happy that I took the plunge and jumped online back in 2001. I'm also glad that my first and primary website was an SBI! site and that I had Ken and his people to guide me along the way.
All in all, it was a life-altering experience that I don't regret for a minute.
Shaun Fawcett
Owner of http://www.WritingHelp-Central.com until April 30, 2017