SBI! Reviews: Local Business
Update #3
Hello Ken,
Judd Burdon here again.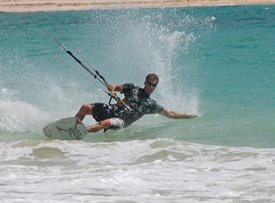 Wow, what a year!
I am writing you from my office overlooking the beach here in Anguilla. As you can see in the photo -- life is good!
www.asphaltkingdom.com is now the most trafficked asphalt maintenance site on the Internet. Top ranked at Google for over 10000 keywords.
Can you imagine?
Top ranked for keywords like "Asphalt Business", "Asphalt Equipment", "Asphalt Sealing Equipment".
The site is generating over 500 unique visitors daily and my conversion ratio is outstanding thanks to all the help in the forums and tools SBI provides me with.
I recently gained the University of Colorado as a customer. They were looking for crack repair equipment and products. I ended up selling them over $18,000 worth of equipment and products to help them with their asphalt maintenance needs. Yes, they came from Google, too.
I get about 10 to 15 inbound calls daily through my toll free line. The people calling in are extremely targeted. As a result, I am not wasting time with them on the phone.
The SBI process helped me build a site that not only is generating lots of traffic but TARGETED traffic, which in turn leads to more sales.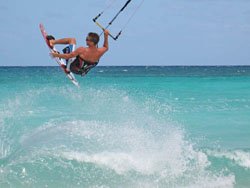 I find it absolutely amazing that I built this business with a simple system that only costs $299 annually. I help hundreds of sealcoating companies with their equipment and product needs, all from the comfort of my office.
It's been another great year and best of all... each year gets more and more rewarding.
Thanks to SBI and the SBI community, I will continue to live my dream with my family by the beach.
All the best as always!
Judd Burdon
asphaltkingdom.com