SBI! Reviews: Local Business
Update #5
Hi Ken,
What a year!...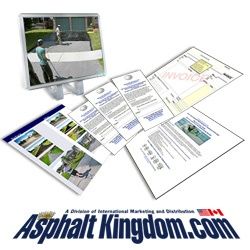 While many businesses have suffered as a result of the economic downturn, we have been very fortunate over this past year. We experienced more than just stable growth... in fact, our sales are up 270%.
When money is tight and people are laid off (or are worried about being out of a job soon), they look for ways to make some income, like starting their own businesses. My company's "Business in a box" (one for sealcoating repair and one for crack repair) is a perfect turn-key solution for entrepreneurs.
I'm happy to say that I started many new business owners on their way over the past 12 months!
Our 2009 Mantra
Our mantra last yerarwas "Keep Improving and Develop Best Practices." My 6 years of SBI! e-business experience has taught me that the Net is always evolving. And that means that it is critical for my company to keep pace and move forward, too.
SBI!, of course, makes that part easy. It constantly provides me with important updates, insights and new tools so my site really does keep improving, without a lot of extra work for me. That leaves me more time to work on closing more deals.
Push, Push, Push to Increase Conversions
With a mature site like mine, sales growth becomes the main priority. One of the ways for me to achieve that goal is to analyze closely what's happening on my site. As a company, we monitor how visitors behave when they land on the site... where they go and how long they tend to spend on each page. That's the kind of information that will help us to know if we are meeting their needs and where changes are required.
So, over this past year, we were continuously testing, tracking, and comparing. With sales up by 270%, it was definitely worth the effort!
We also updated our design elements to keep things fresh and to be sure that our seasonal specials were highlighted.
"Doing" business certainly kept me hopping over the past 12 months, but I did manage to squeeze in some play time...
Have Board, Will Travel!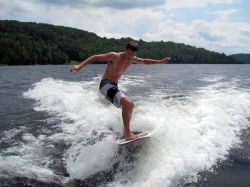 On a personal note...
Our travel adventures continued further afield with more wake-boarding experiences. This coming year we actually plan on doing some snowboarding as well! We never get "bored" with boarding!
As Ken always says, onward and upward!
Cheers!
Judd Burdon
asphaltkingdom.com