SBI! Reviews: Rental Agency
"Life Is Not a Rehearsal" - John Lennon
How did "Rent a Villa in Tuscany" (our Web site) end up in the top 1% of the Internet and how did two Scottish designers end up living in a medieval village on top of a hill in Tuscany?

It's all Sophia Loren's fault! Well, sort of! If her childhood next door neighbor, Paolo, hadn't moved to Tuscany and if winemaker, Paolo, and his family hadn't renovated a farmhouse on a hillside and if they hadn't asked us how they could find rental clients for the farmhouse, then we would never have started "Rent a Villa in Tuscany".
In a strange way, all our previous experiences, which at first glance seems a million miles away from what we are doing now, were actually good preparation.
Both Fiona and I are art school graduates in Textile Design. For many years we ran our own knitwear design studio in a warehouse on the banks of the River Thames in London. It was probably around this time that the seeds of our fascination with Italy were sown. Over the years, we've also built up experience in sales, customer service, technical support and photography. These skills, combined with our fluency in Italian (we've now lived in Italy for 14 years), led us to look into the possibility of setting up a web based villa rental business.
Like thousands of other people round the globe, we'd read all about the power of the web and how it was possible to run a totally flexible, international business from a computer in your front room. Great, but the big question was, how?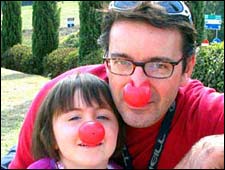 OK, we were creative and I had played around with some programs designing a web site with photos of Rosie, our baby, but I didn't have a clue how to start setting up a "proper" site.
It was at this point, late one night, surfing through the thousands of "get rich quick" schemes on the net that I came
across something that stood out as being very different, written by a Canadian Doctor called Ken Evoy. The product was called "Site Build It".
Maybe it was something about his friendly style of writing, maybe it was because it seemed to include everything (and more) I was looking for but right away, I whipped out the old credit card and instantly hesitated! It seemed "too good to be true". More research was needed.
I checked out their independent results page (very impressive). I checked out the opposition. Again, SBI left them all standing. I even checked out respected "web gurus", Ralph Wilson and Jim Daniels, who both gave SBI top marks. I had nothing to lose (SBI has a money back guarantee) and everything to gain. Little did I know at that point that we were about to set out on one of the most exciting, bizarre years of our lives.

So what's happened in the last 12 months?
a.. We've been invited round to world famous designer Salvatore Ferragamo's villa (you can now rent it from us for your summer hols!)
b.. Whilst lounging by a swimming pool, a Hollywood production company called on the mobile wanting "the biggest villa you have for 2 months" (we thought it was a friend winding us up)
c.. We've been asked to organize a mega wedding bash for Chuck Berry's ex-piano player's son. Only one problem! Can the Guinness tanker get up the hill?
d.. A world famous New York photographer asked us to find a venue for his Tuscan photo course.
e.. An award winning journalist from a quality, Irish tabloid, the "Banbridge Leader", wants to do a feature on us. We reckon he just fancies a free holiday!
f.. We get daily calls from beekeepers, gardeners, carpenters, fashion designers, chemists, pizza makers, cheese makers, winemakers, web designers, piano players, 2nd hand car salesmen, and others who just happen to have a 14th century castle or two lying around, all desperate to be on the site.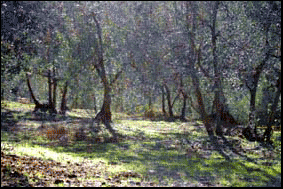 g.. Last month, folks from over 60 countries looked at almost 30,000 pages of our site and we're not even finished building it yet.
Sounds like a dream! But the most bizarre thing of all is none of this would have been possible with out SBI. Sure, we were hungry, motivated, hard working, determined, had design skills, people skills and liked working with computers. We had researched our market and knew it had potential. BUT we don't have an exclusive on any of these. So why did we do it when 98% of small business on the net FAIL. What makes SBI different?
In one word, TRAFFIC.
Most (almost all) small business web sites (some are even very pretty with all the latest bells and whistles) sit out there in cyberspace all alone, no one ever looks at them.
A web site that no one looks at is a very expensive hobby!
The owners wonder why!
There's nothing magic about SBI's servers, of course. It's all in the step-by-step logical process, and the tools that "do" the process. SBI doesn't just give you the tools to build a web site, SBI helps you build a successful web business. As I said, I checked out the Net completely, and I had never seen a page of success stories like this one... and now we are on it, too -- one of the top-ranked sites (sorry for bragging a little).
The process is just so logical... Content - Traffic - PREsell - MONETIZE.

Starting with content (after all, that's what people search for, so that's where we begin, too). Right from the start, SBI showed us how to brainstorm our idea to find out if it was valid. It helped us choose and register our site name. Then it supplied the tools to create a content rich themed site, which the search engines love.
Since the traffic-building is built right into the content (thanks to more SBI tools), you have the TRAFFIC. "But I'm not a techie," I hear you say. SBI is child's play.
If you can put one building block on top of another, you can build a top ranking site. The materials are written using a user friendly, step by step method. When your site is up and running, SBI also has a newsletter mailing program (you have signed up, haven't you?), saving you time and allowing you to get on with writing great content.
And how do we know we're doing it right? We use "SBI Site Central", which analyses, submits and tracks our pages, giving us all the essential information we need to tweak our site to top position on the net.
Once you have the traffic, your site gives your visitors what they want. Answers. Solutions. Information. And that is what PREselling is all about.
Now that you have warm, happy visitors, you are ready to MONETIZE that traffic. How you monetize will vary according to your business. We do it by renting villas in Tuscany!
Yes, it's a tough job, but someone has to do it.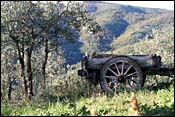 It's so logical, so efficient, and the tools make it so do-able. But you still have to do it. While SBI made this possible, we built this business. So if you are looking for a get-rich-quick, Dr. Evoy would be the first to tell you to chase after these false dreams elsewhere. If you want to own a business that makes it fun to wake up each morning, I can't say enough how much SBI has impacted our lives.
I love to talk about SBI and I love to rent villas in Tuscany! So if you'd like to do either, you can reach me at...
http://www.rent-a-villa-in-tuscany.com/contactus.html
I always felt safe because SBI has a no quibble, money back guarantee. They even let you keep the domain name if you don't want to continue. Who would ask for their money back on a product like SBI? Those seeking the holy grail of "get-rich-quick" -- remember, you are really building a genuine business of your own here. As long as that is what you want to do, you'll love it -- but they refund you, no questions asked.
Do your homework, research the market (we did). You'll find nothing that compares to SBI.
What does the future hold for us? We've almost finished building "Rent a Villa in Tuscany," we're about to take on help and we're already working on ideas for another site. Meanwhile, I'm busy fending off email from people pleading with me to tell them "how we did it".
Every now and then whilst sitting in the shade of an olive grove sipping on a glass of Chianti, one of us will say "can you remember how this actually started?" so much has happened in the last 12 months. Yes, it's taken some work, but SBI turned the "impossible" into "done."

Without a doubt it's been one of the most satisfying years of our lives. Instead of getting all nostalgic about the past we are more excited about plans for the future, adding new luxury properties, working on a new "Tuscan Thermal Springs" page and one of our most exciting projects is investing in new wi-fi mobile technology.
If you'd told me 12 months ago that a couple of ex knitwear designers with very little experience of the web would now be running a successful web based villa rental company I'd have found it hard to believe. If you then tried to convince me that their plans are now to run it from a poolside, looking out over the Tuscan hillside, sipping on a cocktail, I'd probably think the Tuscan sun had got to you!
You know what, up until a year ago, before I found SBI, I would have been right. But we jumped in "with both feet," as Ken says...
And now .......cheers!
Fiona McCardle and Jim Andrew
Italy